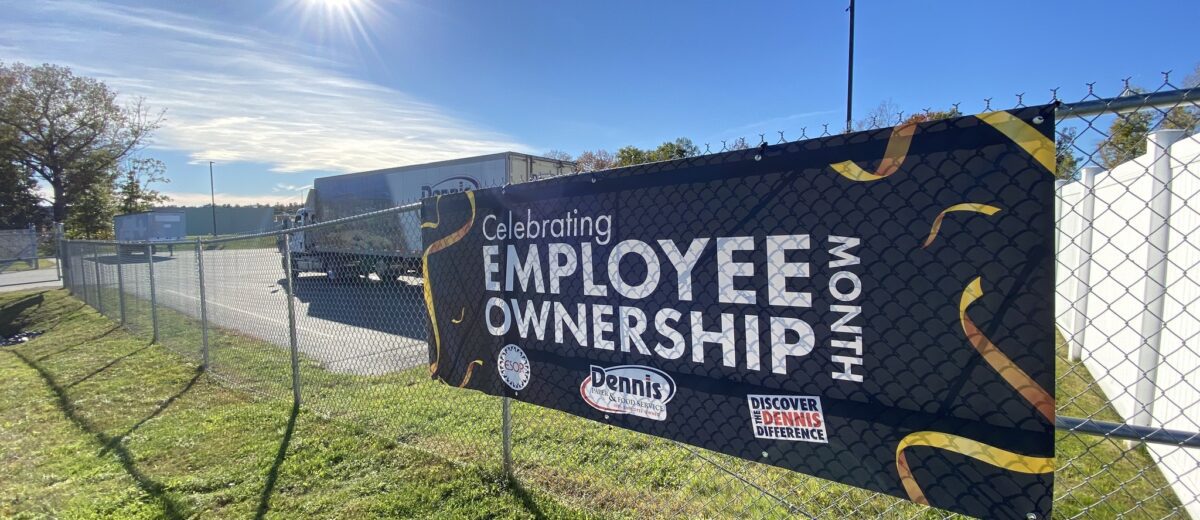 Celebrating Employee Ownership Month
Celebrating Employee Ownership Month with dedicated employees.
Proud to be an 100% employee-owned company!
Dennis Paper & Food Service is delighted to celebrate Employee Ownership Month. The ESOP committee at the Mecaw Road location has been planning events, games and gifts for the entire month. It all began on Tuesday, October 4th when the company's Chef, Tim Labonte, prepared a homemade brunch for all employee-owners. The celebration continues the week of the 10th with an ice cream social, later in the month Pompeii Pizza will be onsite with their wood-fired pizza, and the employee-owners will finish off the month with a big BBQ and appreciation gifts for all employees.
It all began in 2015
Dennis Paper & Food Service became the largest employee-owned foodservice distributor in New England in 2015. Ron Dennis, President and Owner at the time, saw how the deep personal commitment of his employees had developed into a culture that deserved the ultimate recognition. So, he sold the company to the employees in January of 2015, and the Dennis Employee Stock Ownership Plan was formed.
Today, in 2022 – 8 years later, Dennis Paper & Food Service has grown to nearly 180 employees, constructed an advanced 130,000 sq-ft facility and become a shareholder in UniPro – the world's largest foodservice cooperative. Through all the changes over the past 115 years, their focus, determination and dedication to their valued customers remains the same.
What is ESOP?
In the simplest terms, an Employee Stock Ownership Plan (ESOP) is a retirement plan.  But, in reality, it is much more than that: ESOPs motivate employees, increase productivity, improve worker retention, keep jobs local, contribute to business longevity, and so much more! Currently, there are 67 ESOP companies in Maine. In 2019, the most recent year for which data is available, 239 new ESOPs were created in the United States, covering 46,537 participants. In total, there are approximately 6,482 ESOPs in the United States, holding total assets of over $1.6 trillion. ESOPs are represented across a wide variety of industries, with a plurality of plans in services or manufacturing companies.