Brown Bread… A New England Classic
Canned brown bread, also known as Boston bread, is a long lasting shelf stable bread that's well worth every twist of the can opener required to access it.
This B&M traditional steamed bread is made in the great city of Portland, Maine.
Although there are many renditions, a traditional brown bread is a basic batter of cornmeal, rye flour, wheat flour, molasses, leavening agents and a few other ingredients. The batter is baked in a can which creates a steam environment; making it a steamed bread. Raisins, cranberries, dates and figs are commonly seen in some homemade brown bread recipes. Although sweet in flavor and dense in texture, brown bread makes a great unique alternative to mainstream breads.
Simply open the can on both sides, gently push from the can, slice, warm and serve. You can't go wrong with brown bread on a griddle, searing each side in liquid gold a.k.a. bacon grease. YUM!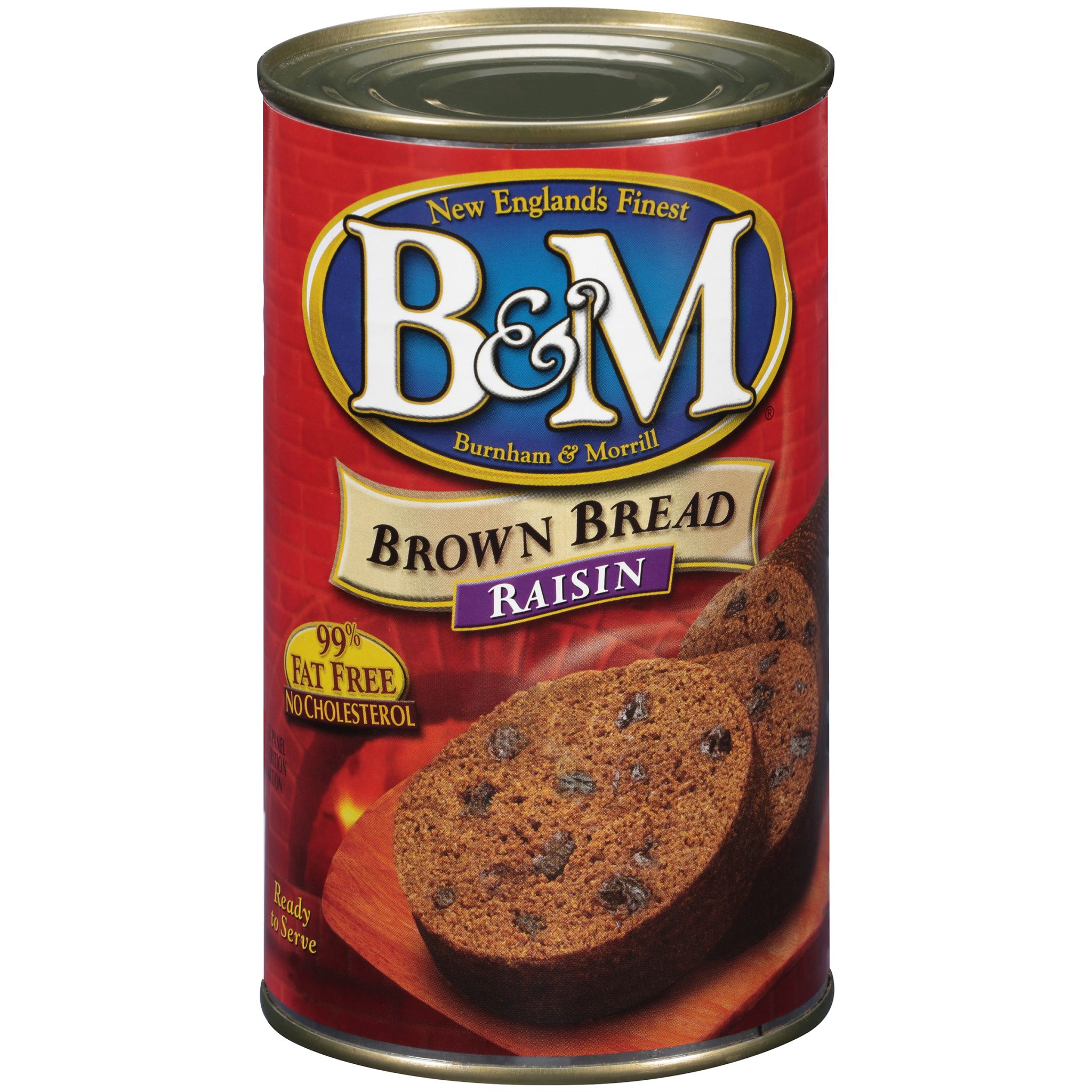 B&M Brown Bread with Raisins: Item #10130
Slice and serve:
As a twist for lobster roll
In place of an English muffin for eggs Benedict
In bread baskets
As a breakfast bread selection
For a toasted ham and brie sandwich
Seared and topped with melted chocolate, toasted pecans and ice cream
As croutons
In a Panzanella salad