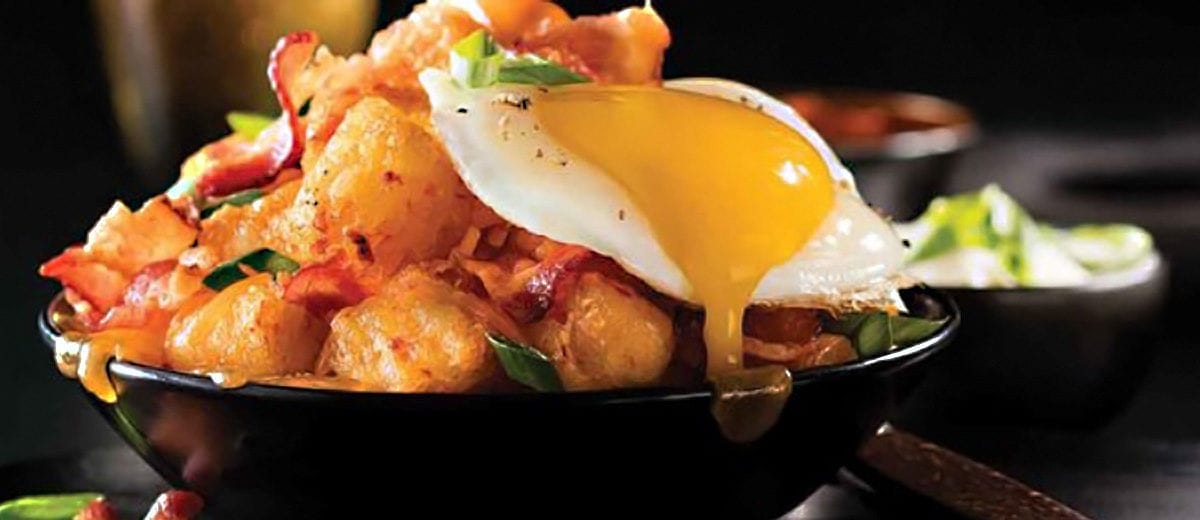 Foodservice Breakfast & Brunch Trends
The breakfast landscape is changing as competition for share of the morning-stomach heats up.
Operators who innovate with new, unique ingredients and all-day breakfast programs find opportunity to drive breakfast sales with premium to-go options and innovative and indulgent dishes that capitalize on the popularity of brunch.
Customer's are also gravitating towards protein-rich meals that fuel busy mornings," says Anne Mills, senior manager of consumer insights at Technomic. "Menu innovation can also help grow sales, but it's important to balance innovation with familiarity at breakfast as consumers can be less adventurous during breakfast than other dayparts." An upscale brunch menu is the perfect opportunity to showcase innovative protein-rich dishes along side classic breakfast favorites.
Consumers' breakfast attitudes are changing as they respond to the busy pace of modern life and evolving definitions of healthy eating. For example, fewer consumers now than two years ago say that skipping breakfast is unhealthy, meaning that snacks or beverages could increasingly be considered suitable replacements for a full morning meal. Operators who evolve and cater to time-crunched consumers will put themselves in the best position to steal share moving forward.
For weekend breakfast and brunch, 62% of consumers try new flavors and dishes from time to time and roughly a quarter of consumers aged 18-34 say they're trying more new foods for breakfast now than they did in 2015
There is opportunity to grow brunch occasions, as 40% of consumers eat brunch at least once a week. Additionally, 31% of consumers say they consider breakfast to be more of a destination than they did in recent years
Combo meals are an appealing option for breakfast, with 42% of consumers saying it's important that operators offer breakfast combo meals
All-day breakfast menus remain popular, with 30% of consumers saying that they are purchasing breakfast items beyond morning hours more often than two years ago
Coffee brand loyalty is down. Currently, 37% of coffee drinkers say they are loyal to a coffee brand or the restaurant that serves their preferred coffee, compared to 41% in 2015
Source: Technomic / Foodservice research, insights and strategic consulting.