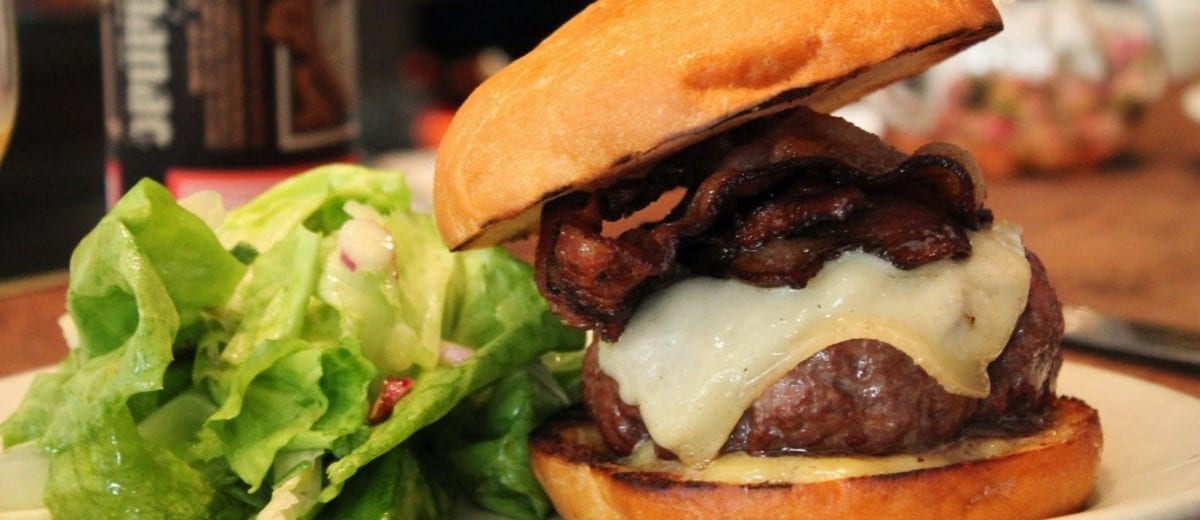 3 Ways to Increase Lunch Traffic
Looking to drive up guest counts at lunch? So were these chefs. Here's how they're doing it.
People are busy in the middle of the day. How do you get them to consider lunch away from their desks and away from quick-serve counters? To help answer that question, we tapped three talented chefs, who not only create delicious food, but also get people through the doors for lunch.
"When we took a look at our lunchtime strategy, we broke it down into three barriers: convenience, selection and price," says Jeffrey Tenner, vice president and executive chef of 93-unit Bertucci's Italian Restaurant. "If you can overcome those, you can win in the lunch business." For Andrew Zimmerman, executive chef of Sepia, an independent restaurant in Chicago, making his restaurant a lunchtime destination means delivering the same quality of experience while adjusting how that experience is packaged. "We understand that diners want to have lunch and leave," he says. "We still focus on handmade, but apply it to items that are faster, like sandwiches." Time is really the key to unlocking the lunch opportunity. "You have to respect the time element, but know that you can compete at lunch if you offer a quality experience in a short timeframe," says Cliff Pleau, culinary director at Seasons 52, a Darden concept with 30 units nationwide.
Here are three strategies offered by these chefs that help drive lunchtime traffic.
1. Engineer a lunch menu.
* Chef Zimmerman: We created a lunch menu identity. The food we offer isn't overly complicated at lunch. We have as many sandwiches as entrees on the lunch menu, and sandwiches by nature are quicker. If you're an independent, play to your strengths. You can't compete with a quick-serve on speed of execution, but you can compete on quality of experience. We bake our own breads for the sandwiches, our buns for the burgers. We embrace the fact that we're an independent.
* Chef Pleau: We feature a one-page lunch menu with lots of white space to keep it streamlined and uncluttered. The handheld category on the lunch menu is huge: burgers, tacos and sandwiches.
* We encourage guests to package and bundle their lunch how they want with a list of lunch entrees down the middle, then a list of easy add-on sides.
* Chef Tenner: We re-engineered our lunch menu, removing it from the dinner menu and making it a freestanding piece. It is already at the table when customers sit down.
2. Tighten service steps.
* Chef Pleau: We modified our service steps: shortening the "schpeel" that the servers share with the guests, and we focused our lunch menu on items that take no more than 5 minutes off the line.
* Chef Tenner: Our servers bring warm rolls when they make the first table approach.
* When they take a drink order, they offer to take the food order at the same time.
* We drop the check when we drop the food, giving the control to the customer. In a fast casual experience, diners pay up front. Our servers address coffee and dessert when they drop the check, saying they can adjust the bill if the guest has time for it.
3. Really look at your menu offerings.
* Chef Zimmerman: For our guests who are in a hurry but still want a three-course meal, we created the all-in-one Pinto Box. With components changing seasonally, for $20, diners get an appetizer, main dish and dessert. (Recent choices included a market-inspired soup; pasta a la chitarra, confit tuna, black olive, capers, tomato; and a daily selection of cookies.)
* We offer a to-go box of four cookies for $6, so we still get the dessert sale, but don't hold up customers who need to get back to the office.
* Chef Tenner: When you look at places like Chipotle, which has a PPA [per person average] of $10.31, we can compete at that level. We're looking at lunch checks around $10 to $14, all in. Pizza is a great cost/margin item, so are pastas, and even entree salads can work here.
* One new sandwich coming out of the pizza oven is a Sausage and Pepper Panini, which sees a "flatbread" of pizza dough, grilled and folded over sausage and peppers, then finished in the brick oven.
* Chef Pleau: We try to show off a little whimsy at lunch, too, which I think helps us stand apart from other lunch choices. One example is our side of Tamale Tots with a tomato-poblano mole ($2.50).
* I think you have to be acutely aware of your customers' comfort level with price at lunchtime. We think our diners are comfortable under $20. We offer our sandwiches for under $10.