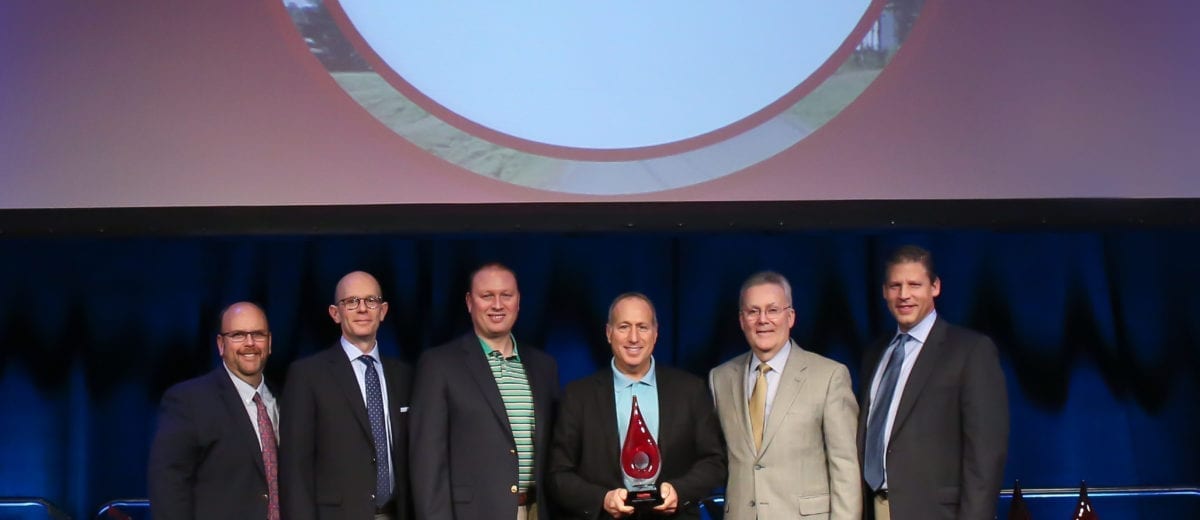 2015 Key Distributor of the Year
Dennis Paper & Food Service, Hampden, Maine, received the UniPro Foodservice 2015 Key Distributor Award at UniPro's Spring Purchasing Conference in Tampa, Florida (March 21-24, 2016). UniPro CEO Bob Stewart presented the award at UniPro's annual Awards Luncheon held this year in the Tampa Convention Center.
The UniPro Key Distributor Award recognizes UniPro member companies for their exceptional accomplishments and growth, for their dedicated participation in UniPro Procurement, Logistics, Sales and Marketing programs and for their strong commitment to the UniPro organization.
Dennis Paper & Food Service is a broadline distributor providing more than 9,000 brand name products to foodservice operations in Maine, and New Hampshire. The company began as a family bottling and beverage distributor in Cherryfield, Maine, in 1908. For over 100 years, the practice of putting its customers first has helped Dennis Paper & Food Service continue to grow, now an employee owned company (ESOP) since 2015.
Dennis Paper & Food Service has been a UniPro member since 2003. UniPro Foodservice is the nation's largest independent foodservice distribution cooperative, operating from more than 900 distributor locations. UniPro members serve all segments of the foodservice industry, including independent restaurants, healthcare operations, schools, military bases, and convenience stores.