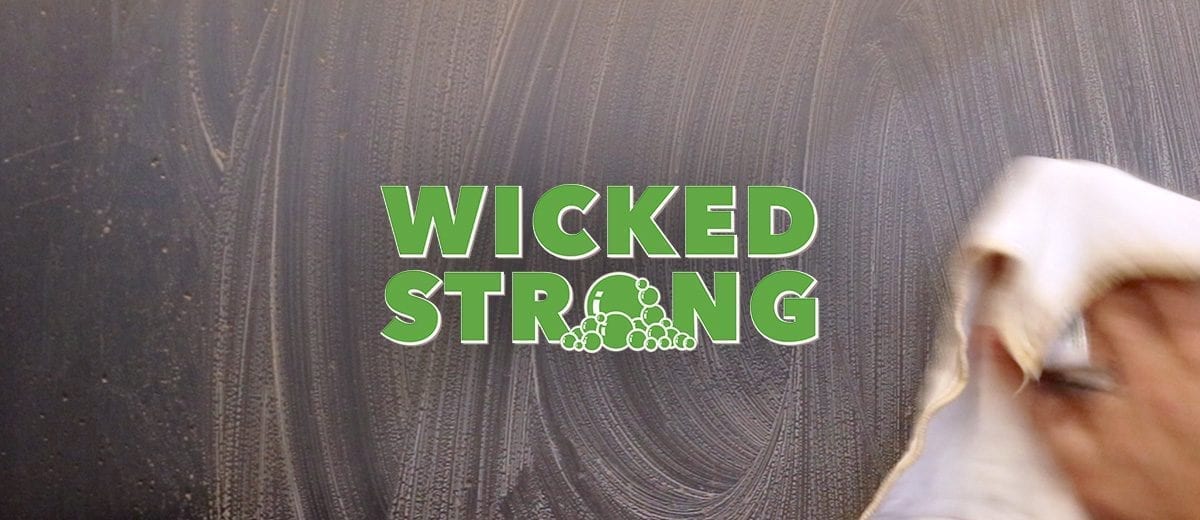 Chef's Pantry: Wicked Clean
A clean kitchen is a happy kitchen… a wicked happy kitchen.
Maine-based Wicked Strong's cleaner and degreaser makes the work of a dreaded end-of-night cleaning a little easier, safer and environmentally friendly… green.
Keeping a clean kitchen is a necessity, but that doesn't make it any easier of a task. And, to be real, it's a pain in the rump roast. Deep cleaning begins shortly after the end of service, just after your staff have battled through a long shift of hard work over open flames in extreme conditions.
Wicked Strong's Floor & Surface Cleaner makes chores like an end-of-night cleanup a cinch. Not only will this eco-friendly cleaner tackle all tasks bestowed upon it, it's also a safer product for your staff to handle.
Wicked Strong Floor & Surface Cleaner is Item #16718
Eco-Friendly Foodservice: Learn More 🌲