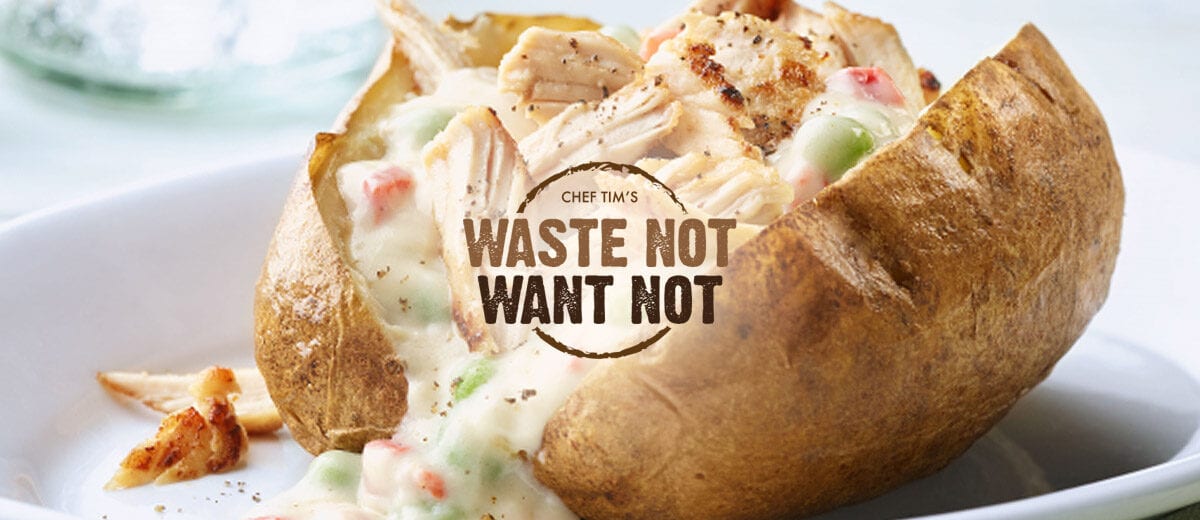 Reinvent Your Restaurant's Thanksgiving Leftovers
Waste not, want not. Some of the best ingredients for inventive dishes come from the Thanksgiving table.
Although dubbed on many menus as "day after" offerings, it is safe to say that if planned in advance and handled properly many Thanksgiving day leftover-based dishes can be run for 3 or 4 days after the holiday; the gift that keeps on giving. When you add thoughtful creativity and in-house advertising to the mix leftovers can be quite profitable. By letting your customers know which days you'll be offering dishes based on Thanksgiving ingredients you may even prompt repeat visits.
Show your customers that you're a culinary force during the holidays by highlighting Thanksgiving leftovers. Plus, be sure to stock up on oven and microwave safe packaging for those who want their Thanksgiving feast, the day of or the day after, packaged for pickup and ready to heat.
In 2020, the impact of the coronavirus has reverberated through the foodservice industry. The effects are even more pronounced around special occasions like nationwide holidays – especially those centered around food. The impact can be felt from the front lines of America's restaurants and eateries to the farmers and food producers around the country.
In recent news, it was revealed that farmers now fear they've raised too many large turkeys. American's are opting for smaller turkeys to go along with their smaller gatherings. You know what this means? Aside from absoulety gigantic turkeys in 2021? Less Thanksgiving leftovers at home this year! That, to me, sounds like a gap to be filled and an opportunity for your offerings.
Use social media, and create content to show your customers you've got what it takes to satisfy their cravings. From unique ideas like the examples below, to something as simple as gravy being poured over sliced turkey in slow motion… Thanskgiving week, and the following, are the perfect time to tickle your customer's visual taste buds with turkey.
Here are a few quick-fire ideas – some plain and simple others a bit more elaborate:
Shaved turkey Benedict with cranberry sauce hollandaise.
Turkey frittata with cranberry chutney.
Turkey and stuffing waffle, add turkey and stuffing to your waffle batter when placed in the waffle iron, serve with cranberry maple syrup and shredded cheddar.
Turkey hash with roasted vegetables and griddled mashed potato.
Turkey pan pie. Line a single serve baking dish with stuffing as your pie crust and fill with diced turkey, vegetables. Top with a dollop of mashed potatoes and bake.
Turkey croquettes. Mix turkey, stuffing, mashed potatoes, egg, seasonings and herbs. Bread, fry and serve with cranberry aioli for dipping.
Creamy potato soup from leftover mashed potatoes.
Turkey and gravy over baked, mashed or griddled potatoes. Try subbing gravy for alfredo sauce.
Turkey poutine.
If you have an ice cream maker, add cranberry sauce to your ice cream base for cranberry ice cream. Garnish with fried sage leaves tossed in powdered sugar.
View the WNWN Series