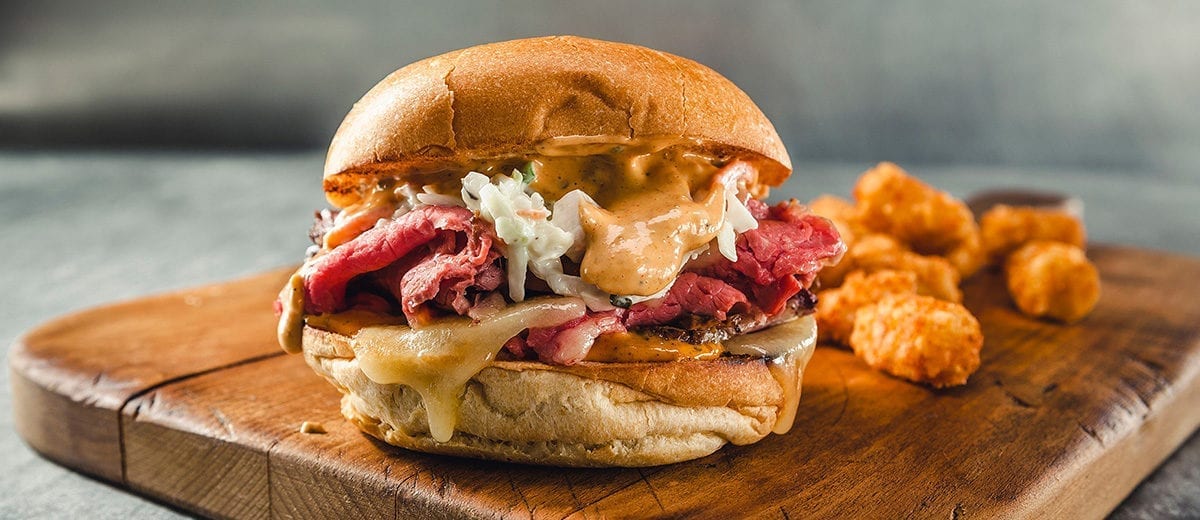 The Butcher Block Deluxe
A toasted brioche roll with Salsa Roja mayonnaise, thinly sliced beef, cheddar cheese topped with a horseradish slaw.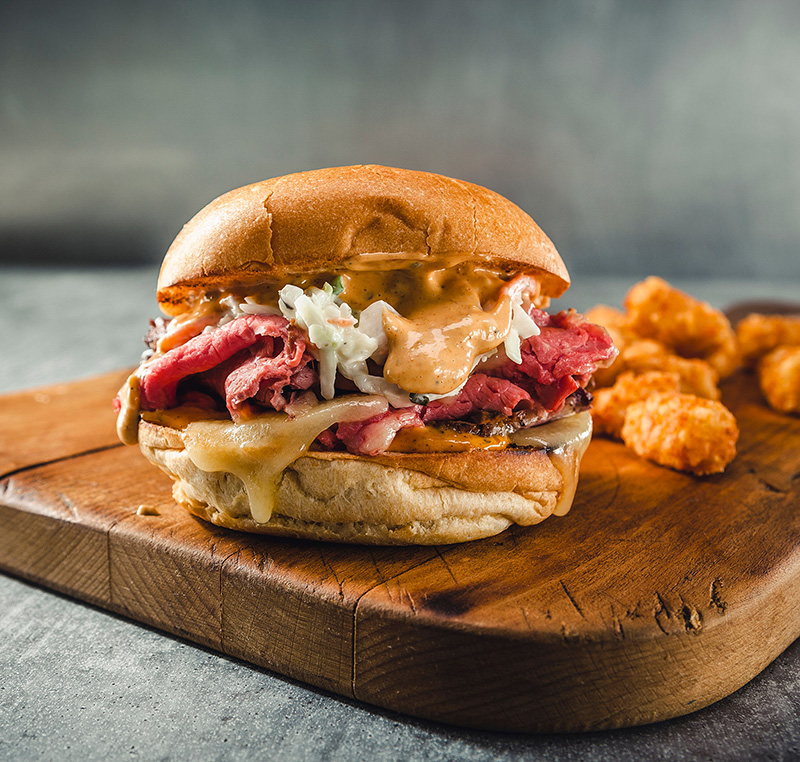 INGREDIENTS
1 ea Brioche roll
2 oz Salsa Roja Mayonnaise
5 oz Beef, sliced
2 oz cheddar cheese
1/2 cup Cole slaw mix
2 oz Ken's Horseradish Sauce
SAUCE
2 fl-oz Ken's Mayonnaise
2 fl-oz Kogi Salsa Roja
DIRECTIONS
Make Salsa Roja Mayonnaise by mixing Salsa Roja and mayonnaise together. Reserver.
Toast roll and brush both sides with Salsa Roja mayonnaise.
Top with warm beef and cheddar.
In a bowl, mix cole slaw and horseradish. Then, top cheese with horseradish slaw. Serve.
See More Recipes

Kogi Salsa Roja
Item #20919
People seek Kogi out. Driving out of their way just to get a taste. Why? One word:

flavor

!
People's palates are changing. They want…no, crave original, uncommon, adventurous flavors. That's Kogi. And now you can take advantage of this trend and serve up the fearless flavor combinations that everyone's lining up for.
See More Sauces