Secret Weapon Jumbo Scallops
Jumbo sea scallops pan seared glazed with secret weapon sauce served on a bed of garlic spinach.
INGREDIENTS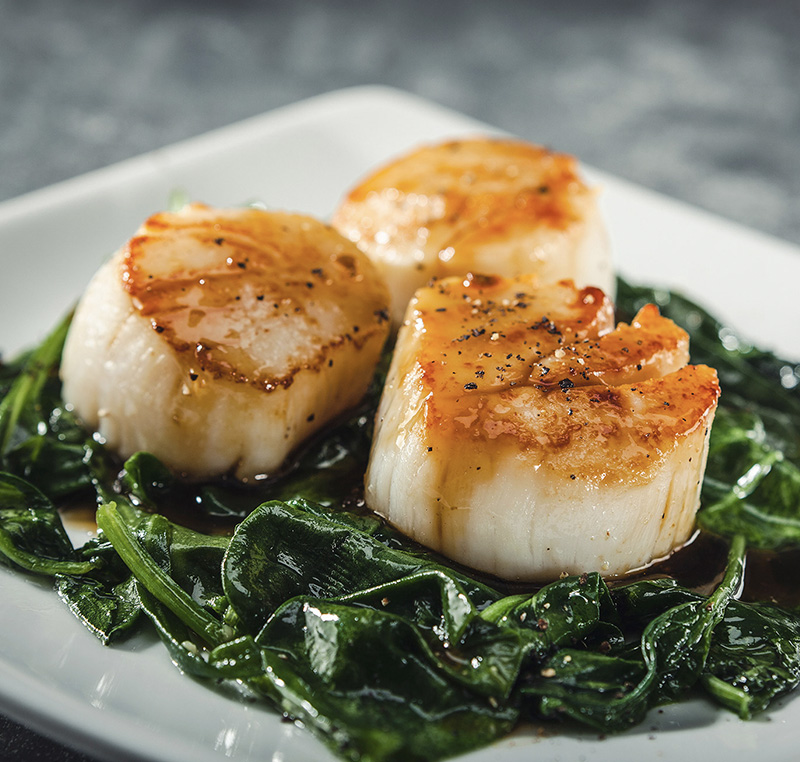 5 ea dry pack, jumbo sea scallops
1/2 teaspoon sea salt
1/2 teaspoon black pepper
1 tablespoon extra virgin olive oil
1.5 fl-oz Kogi secret weapon sauce
1 cup sauteed, garlic spinach
DIRECTIONS
Sprinkle sea scallops with salt and pepper. Heat oil in saute pan on medium high heat.
Pan sear both sides of scallops until well browned, about 1-2 minutes per side. Cook to a recommended medium rare.
Deglaze with Kogi secret weapon sauce and reduce sauce for about 30-60 seconds. Serve scallops and sauce on a bed of garlic spinach.
See More Recipes

Kogi Secret Weapon Sauce


Item #20907
People seek Kogi out. Driving out of their way just to get a taste. Why? One word:

flavor

!
People's palates are changing. They want…no, crave original, uncommon, adventurous flavors. That's Kogi. And now you can take advantage of this trend and serve up the fearless flavor combinations that everyone's lining up for.
See More Sauces