Chef Tim's Corned Beef Reuben Sandwich Two Ways
Corned beef, Swiss cheese, rye bread, and not just one but two delicious versions of the classic Reuben sandwich!
If you have corned beef at your restaurant, but you're not serving Reuben sandwiches, I highly recommend you try them on your menu. Today, I'm going to show you two different ways to make a Reuben sandwich using corned beef.
I'll make the classic version with sauerkraut, Swiss cheese, and Thousand Island dressing on rye bread. Then, alongside that I'll make my personal favorite – a twist on the classic Reuben sandwich that substitutes pickled beet relish for sauerkraut. The sweetness of the beets pairs perfectly with the saltiness of the corned beef, and I just love beets!
Morse's Sauerkraut is item #21931
Pickled Beet Slaw is item #21933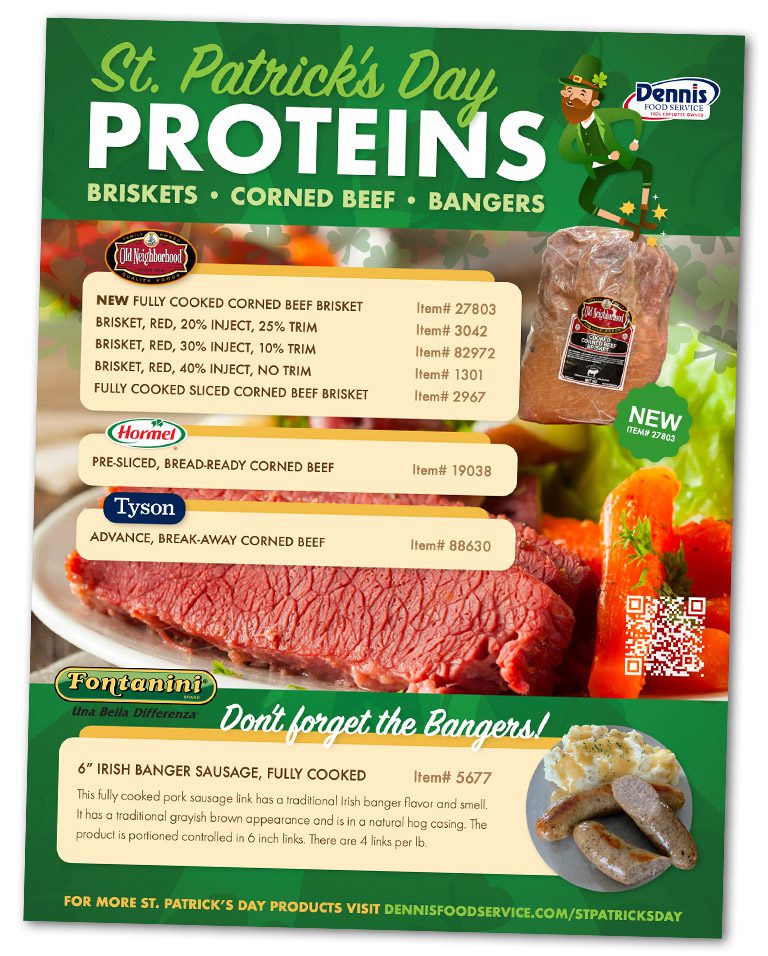 Find more ideas and video recipes on our St. Patrick's Day page.
Download our St. Patrick's Day Brisket Flyer 🍀
St. Patrick's Protiens  See More from the Test Kitchen