Parmesan Chicken & Rice
Creamy cheese and crisp peas bring personality to standard chicken and rice fare. Easy to prepare, even easier to enjoy.
INGREDIENTS
Serves: 4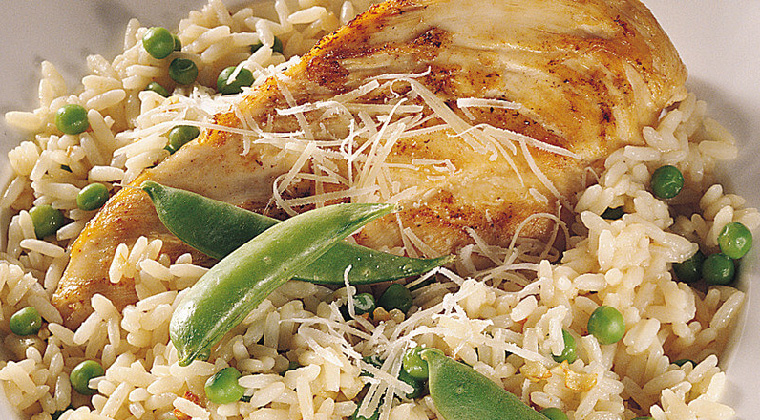 1 tablespoon cooking oil
2 cans chicken broth
3 cloves minced garlic
1 1/2 rice
1 cup shredded parmesan
1 cup thawed peas
DIRECTIONS
Heat oil in medium skillet to medium-high. Add chicken, cook 5 – 7 minutes or until light brown; season with salt and pepper if desired.
Add garlic; cook briefly.
Stir in rice and chicken broth, bring to boil.
Cover, reduce heat; simmer 20 minutes or until chicken is done.
Remove from heat; stir in parmesan cheese and peas.
Cover and let stand 5 minutes, and serve!
See More Recipes