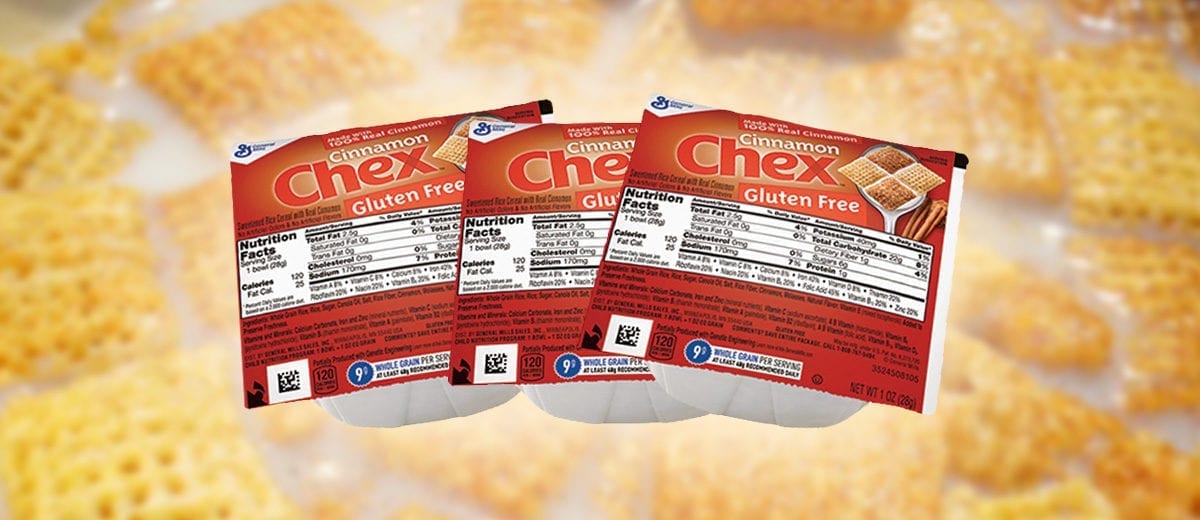 New food service products from General Mills, Blount and Fabri-kal
This week we've added 4 new items to our inventory including cinnamon Chex cereal bowl pack, breaded mozzarella cheese sticks, organic ancient grain minestrone soup and more…
From General Mills we've added individual Bowlpaks of Cinnamon Chex cereal. Cinnamon Chex are made with whole grain rice and do not contain high fructose corn syrup, artificial colors or flavors – plus they're gluten free. From Blount Fine Foods we've added a new fresh soup, Organic Ancient Grain Minestrone. This is a classic minestrone with an ancient twist, a hearty medley of farro, quinoa, and barley. It's vegetarian, vegan, dairy free, low fat, a good source of fiber and it's delicious! From Fry Foods come new breaded mozzarella cheese sticks. These cheese sticks are made with real Wisconsin mozzarella cheese in a 3″ stick. Covered in a homestyle breading with just a touch of savory Italian seasoning. Lastly, in non-foods we've added new hinged paper containers from Fabri-Kal. These are 3″ deep, 6″x6″ square compostable paper containers.
| | | | |
| --- | --- | --- | --- |
| ITEM | DESCRIPTION | PACK | BRAND |
| 18510 | CEREAL CHEX CINNAMON BP | 96/1OZ | GEN MILLS |
| 18520 | SOUP MINESTRONE ORG ANC GRAIN | 4/4 LB | BLOUNT |
| 18544 | CHEESE STICK MOZZ BREADED | 4/3LB | FRY FOODS |
| 18522 | CONT PAPER HING 6X6X3 "GREEN" | 6/75CT | FABRIKAL |
SPO (Special Order) items may have up to a two week lead time. Availability is not guaranteed and may be affected by seasonality or manufacturer.