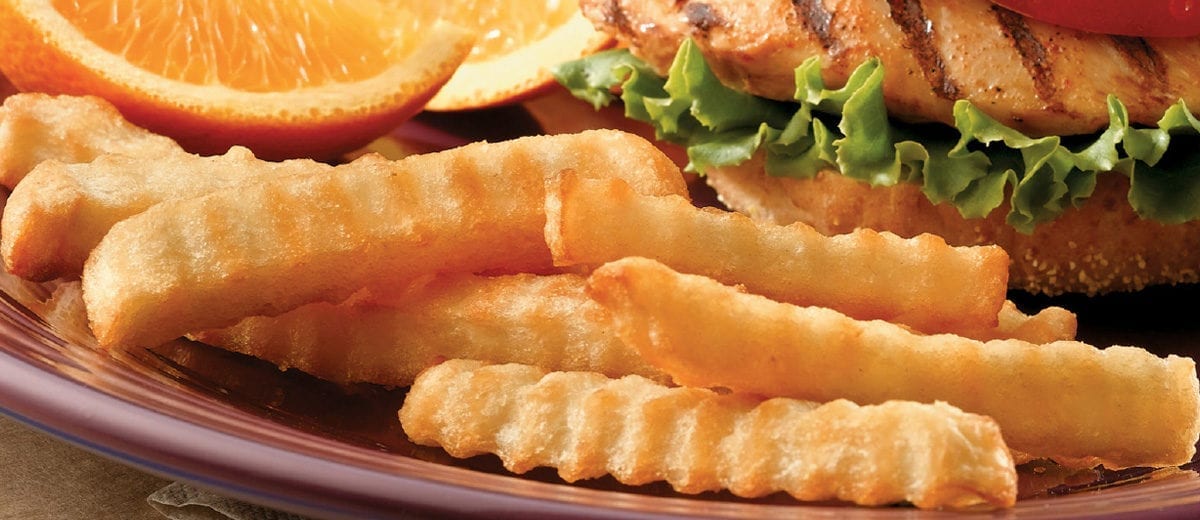 McCain® SureCrisp™ Crinkle Fries
Brand new from the potato experts at McCain!
SureCrisp™ Regular Crinkle Fries 3/8" PXL
McCain® SureCrisp™ fries have a clear coating that stays crispy for dine-in, carryout or delivery. They're consumer-preferred over other clear-coat brands even after 20 minutes on the plate or up to 30 minutes when delivered.
Dennis Item# 23258 | 6/5 lb