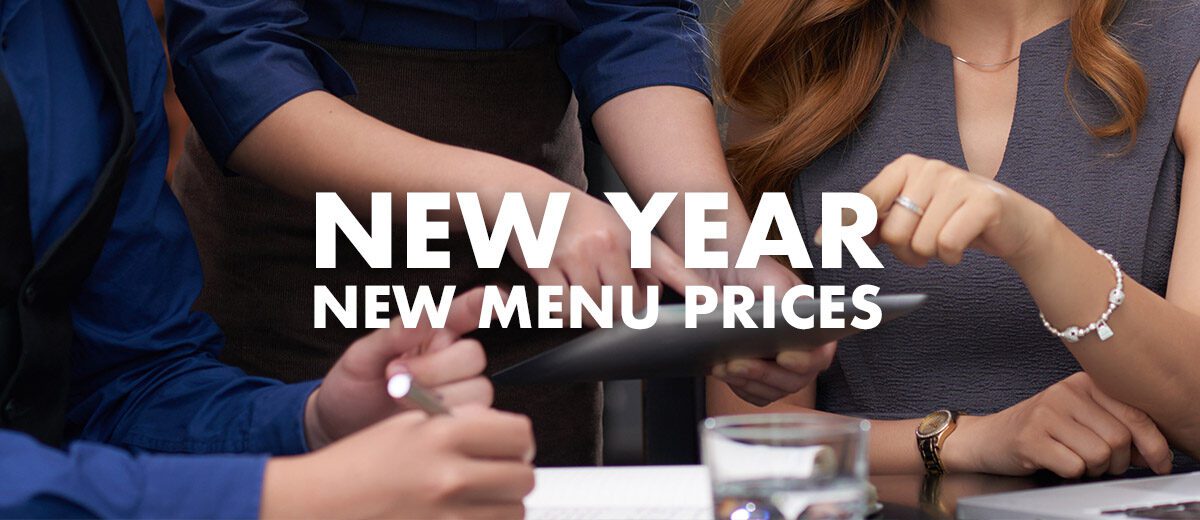 Kick off the New Year by Evaluating Menu Pricing, Profitability
The start of a new year is a great time for most restaurants to evaluate and update their menus, especially pricing. Here are a few factors to consider if your establishment plans on adjusting menu prices in 2023.
By Luke LaBree 🔎
CMO, Dennis Food Service
First, while it might be the most significant piece of the equation, your focus should not fall solely on food costs. There are several categories that restaurants should examine when setting prices, including the cost of ingredients, labor costs, competition, and customer demand. Restaurants need to strike a balance between setting high enough prices to cover their costs and generate a profit while still being competitive and appealing to customers.
To set prices effectively, restaurants may use various pricing strategies, such as cost-plus pricing, value-based pricing, or competition-based pricing. Some of the key factors to consider when updating pricing include the following:
Cost of ingredients: The cost of ingredients can vary due to changes in the market or supply chain disruptions. Restaurants need to stay up-to-date on the cost of ingredients and adjust prices accordingly. Your Dennis Account Executive can help with menu costing software.
Labor costs: Labor costs are an important factor to consider when setting prices. In many places, minimum wage or the competition for quality employees has increased the starting pay range, so restaurants may need to adjust their prices to account for the increased labor costs.
Competition: Restaurants need to stay competitive with their pricing. This may mean adjusting prices to be in line with other restaurants in the area or offering special deals or discounts to attract customers. It's also important to note that not all ingredients are the same; quality plays a role in customer decision-making. In other words, don't blindly lower the cost of your premium dish to follow a competitor's similar but lower-quality menu item. Instead, differentiate with marketing that educates and appeals to your customer base, creating demand.
Customer demand: The demand for certain menu items can fluctuate, and restaurants may need to adjust their pricing to reflect this. For example, if a particular dish is very popular, your restaurant may be able to increase the price slightly.
Inflation: Inflation has a direct impact on all of the above; food costs, labor, even the utilities needed to prepare food can be affected. It's important to remember that inflation also reduces the purchasing power of consumers, as the same amount of money will buy fewer goods and services. This can make it more difficult for restaurants to attract customers and drive sales.
How often should you update your restaurant's menu prices? There is no one-size-fits-all answer for how often restaurants should update their menu pricing. However, all restaurants should regularly review their menu prices to stay in line with market conditions and ensure that they remain profitable, course correcting with price changes as needed. In a "food service vacuum" food cost is always at the top of the list, and with that in mind, here are a few food costs that restaurants should be mindful of:
Meat prices: Meat prices can be volatile and are often influenced by factors such as the cost of feed, weather conditions, and the demand for different types of meat.
Produce prices: The cost of produce can fluctuate depending on the season and the availability of certain items. For example, certain types of produce may be more expensive during the winter months when they are not in season.
Seafood prices: The cost of seafood can be impacted by factors such as the availability of different types of fish, the demand for seafood, and the cost of fuel for fishing boats.
Dairy prices: The cost of dairy products can be influenced by the cost of feed for cows, the demand for different types of dairy products, and the cost of production.
The bottom line is that restaurants must stay up-to-date on the factors that impact pricing and be flexible in their pricing strategies to remain competitive and profitable. Reviewing menu prices, food costs, and labor expenses at least once a year provides valuable insight into your establishment's profitability.
More articles on menu pricing and profitability:
The Top 10 Myths of Restaurant Profitability
How Menu Design Can Increase Sales and Customer Loyalty
Five of the Most Common Restaurant Menu Mistakes
And, don't miss episode 70 of the Dennis Knows Food podcast! Dennis account executive and industry expert Josh Henderson shares his insider tips and tricks for reviewing menus with maximum impact. With over 20 years of experience in food service sales, Josh knows what it takes to succeed.