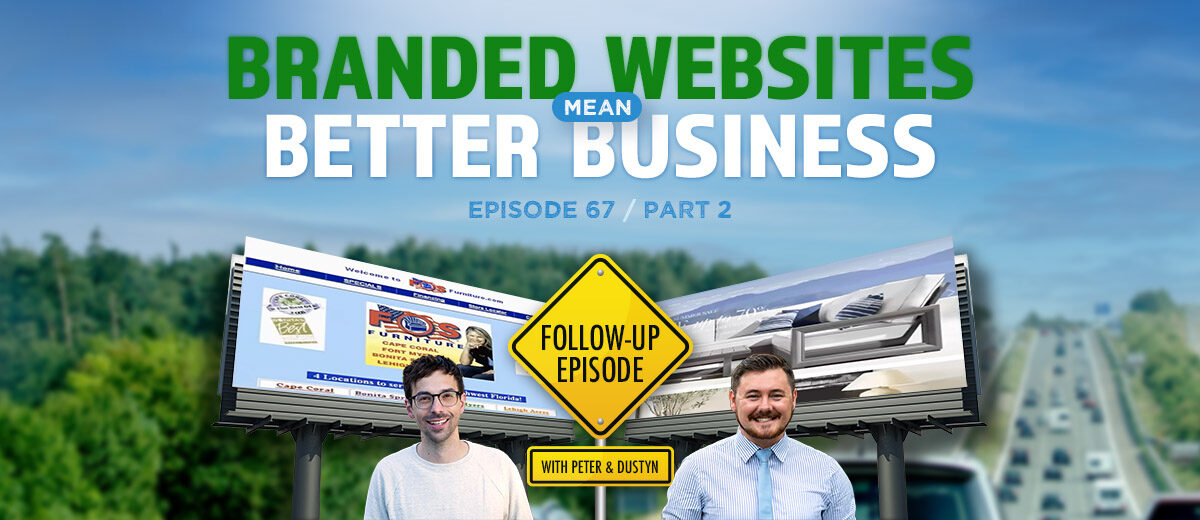 Episode 67 (Pt. 2) – Follow-up to Branded Websites Mean Better Business
Continuing the conversation about improving your brand's presence online, your website, and getting it ready for business…
In this follow-up to episode 67, Peter Anania and Dustyn Bailey return to tackle the topic "What goes into a well-branded website?" You asked, we answered. We're focusing this conversation around questions received, and answers given, following our first discussion.
Do you need an agency-built website or is DIY for you? What other digital marketing opportunities should you consider? How does your social presence factor in? Why does design affect user experience? If your gears started turning following episode 67 part 1. If questions came to mind. If you're now motivated to dive deeper… Well, you know what to, hit play on episode 67 part 2! Special thanks to the Portland Chamber of Commerce, Eaton Peabody, and Anania Bailey.
For more foodservice news, resources, products and business insights visit us online at www.dennisexpress.com.
Dennis Knows Food Podcast 🔗  podcast@dennisexpress.com ✉️
AVAILABLE ON ALL 🎧 POPULAR PLATFORMS
APPLE  |  SPOTIFY  |  AMAZON  |  MORE