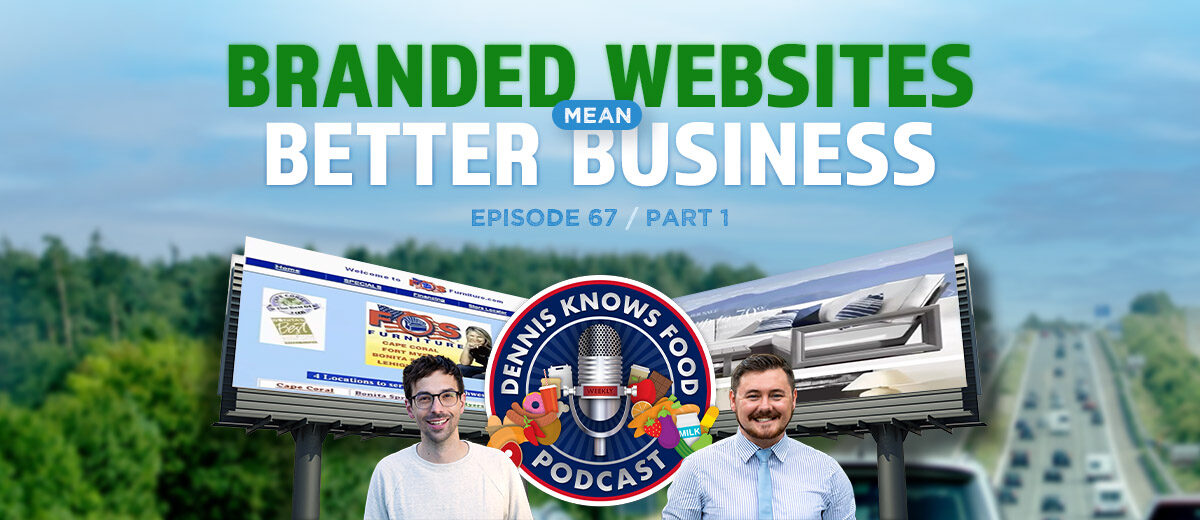 Episode 67 (Pt. 1) – Branded Websites Mean Better Business with Anania Bailey
Improve your brand's presence online, your website, and get ready for business…
In this 2-part episode, host Luke LaBree talks with the website development and marketing experts Peter Anania and Dustyn Bailey about what goes into a well-branded website and how that can lead to better business across the board.
The best practices covered in this episode go deep and apply to your business–whether you're a multi-million dollar operation working with an agency or a small family-owned business going the DIY route. No matter the size of your business, your brand needs to put its best foot forward on the internet. It is quite literally a digital battleground for the hearts and minds of potential customers. And as we approach the busy summer selling season in New England, now is a good time to make sure your online presence is dialed in!
Part 2 of episode 67 will include answers to questions received during the live recording of this webinar. Special thanks to the Portland Chamber of Commerce, Eaton Peabody, and Anania Bailey.
For more foodservice news, resources, products and business insights visit us online at www.dennisexpress.com.
Dennis Knows Food Podcast 🔗  podcast@dennisexpress.com ✉️
AVAILABLE ON ALL 🎧 POPULAR PLATFORMS
APPLE  |  SPOTIFY  |  AMAZON  |  MORE