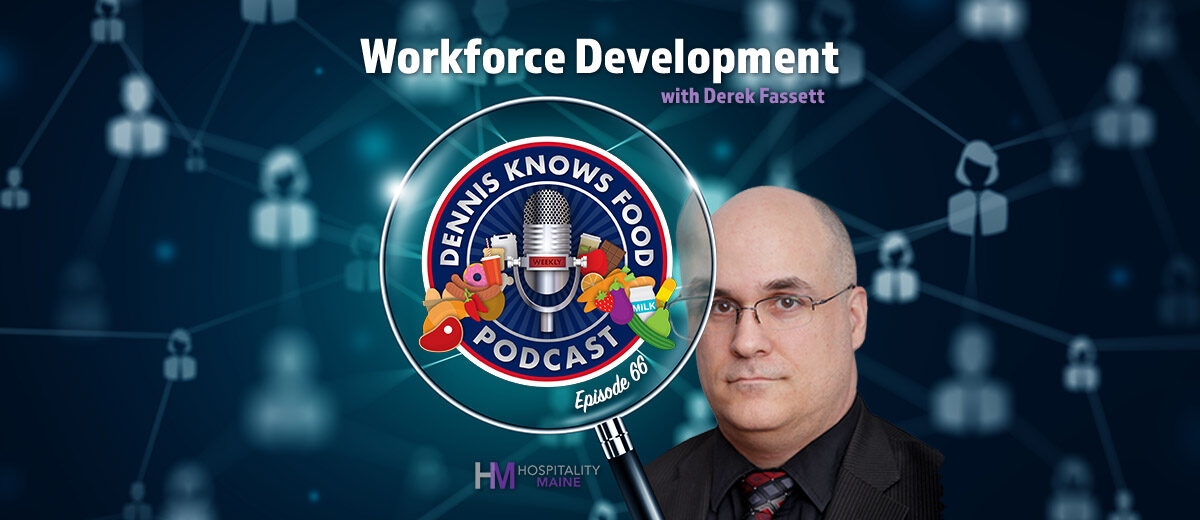 Episode 66 – Workforce Development with Derek Fassett
2021 was a challenging year for the hospitality industry's labor pool. Employers who dove in last year were likely to suffer a severe neck injury.
There was no "deep end." In fact, many businesses affected by pandemic-fueled labor shortages simply decided not to open. At the same time, 2021 was a record-breaking year for travel and tourism destinations like Maine. The question then becomes, where is the workforce that will see us through future record-breaking years? Enter, HospitalityMaine and Derek Fassett.
Derek Fasset, the new Workforce Development Director at HospitalityMaine, recently took the reins of a multi-year workforce development plan. His top priority is building momentum by creating self-filling pools of hospitality workers across the state. As we know, these employees are essential. Whether you're a small independent business or a multi-million dollar resort, a successful season depends on your ability to fill job openings. In this episode, Derek shares how Maine's premier hospitality organization is working with its partners across the state to create a pipeline of employees. This system will be crucial to the success of Maine's hospitality-based economy for years to come.
Upcoming HospitalityMaine Workforce Development Events
January 26
HMEF- Maine Department of Corrections Webinar
February 2
HMEF- Bureau of Rehabilitation Services & Maine Medical Center Webinar
February 15 [Updated Date]
HMEF- Learning Works Webinar
To learn more about HospitalityMaine, or to become a member, visit their website at www.hospitalitymaine.com
Dennis Knows Food Podcast 🔗  podcast@dennisexpress.com ✉️
AVAILABLE ON ALL 🎧 POPULAR PLATFORMS
APPLE  |  SPOTIFY  |  AMAZON  |  MORE