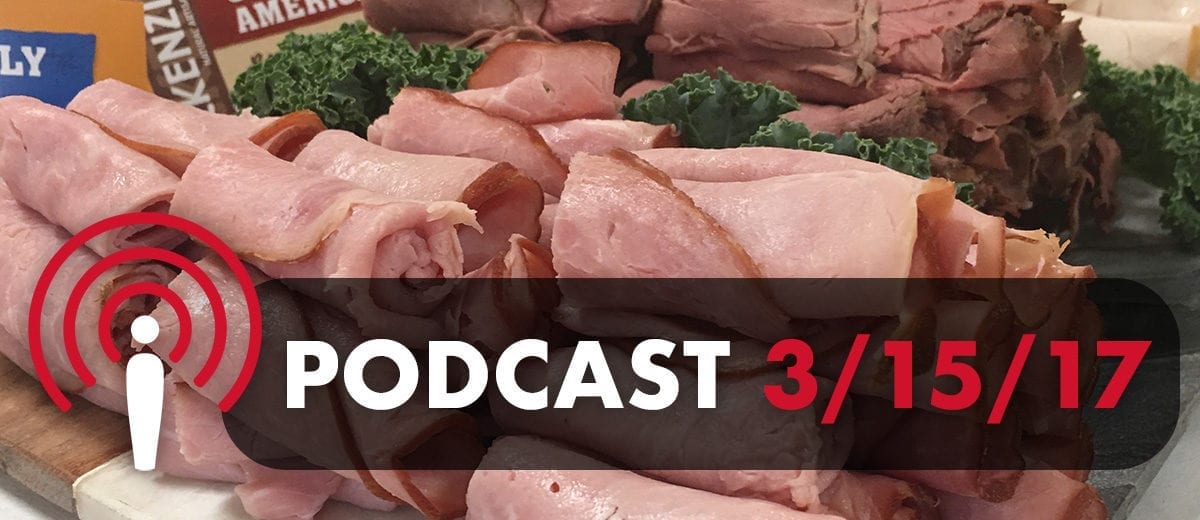 Episode 5 of the Dennis Knows Food Podcast: New Products, Daylight Savings Time Tips, Fresh Beef, Foodie News and more!
It's Wednesday, March 15th and this is the 5th episode of our Podcast!
We almost had a good hold on Spring… almost. This wacky weather is affecting all of us in different ways. Add in the physical and mental impact from the recent daylight savings time switch, and this is shaping up to be a rough week. Fight through it, below is a link to strategies for help in coping with Daylight Savings!
In this weeks new products we have added 30 new items to our inventory! Most of these come from Major Brands, which are a delectable line of soup stocks and bases. Don't miss the mouth-watering Major Elite – Lobster Soup Base with no added MSG!
In this episode we also talk about the impact of Farmer's Markets on the local economy, some new additions to the Dennis website, and McKenzie Artisan Deli Meats. We wrap the episode up with a quick discussion about a new way you can explore our brands.
Links mentioned in this episode include our website at www.DennisExpress.com and our new Brands page at https://dennisfoodservice.com/brands.
Daylight Savings Can Hurt Your Productivity – 3 Simple Ways To Avoid It: http://www.business2community.com/strategy/daylight-savings-can-hurt-productivity-3-simple-ways-avoid-01176956#1eKmjs8t0crxxFTP.99
We look forward to your feedback – help us make future Podcasts more valuable!
Subscribe to the Podcast – Subscribe Now (Subscribe with iTunes)
Trouble Subscribing to the Podcast? Listen Here with SoundCloud.