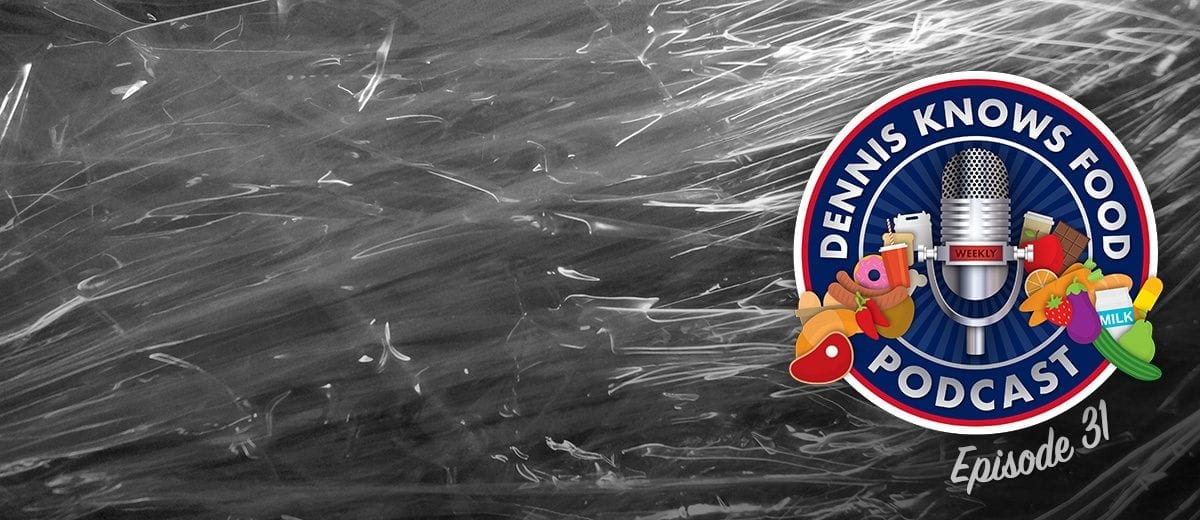 Episode 31 – Fall Kitchen Prep and a Wrap Rap
In this episode of Dennis Knows Food we're sharing tips to help prepare your kitchen for the fall foodservice season. 

Foodservice operators take tremendous pride in their kitchens and equipment. Now that we're through the hectic pace of the summer season now is a good time to clean equipment and ensure everything is in proper working order. And, if you're looking for some fall-food inspiration we've assembled a list on our website featuring some of our favorite fall items. There's even a section dedicated to all things pumpkin, with over a dozen different pumpkin related products.
This week saw the celebration of National Coffee Day on Friday Sept. 29th – and this week's foodie fact is inspired by coffee. The first "what" was invented at The University of Cambridge to let people know if the coffee pot was full or not. Find out what it was in this episode!
Links and product information mentioned in this episode include our website – www.DennisExpress.com. And our Fall Favorites at www.dennisexpress.com/fall-favorites.
We look forward to your feedback – email us at podcast@dennisexpress.com!
Subscribe to the Podcast – Subscribe Now (Subscribe with iTunes)
This weeks podcast photo comes from Chris Isherwood.