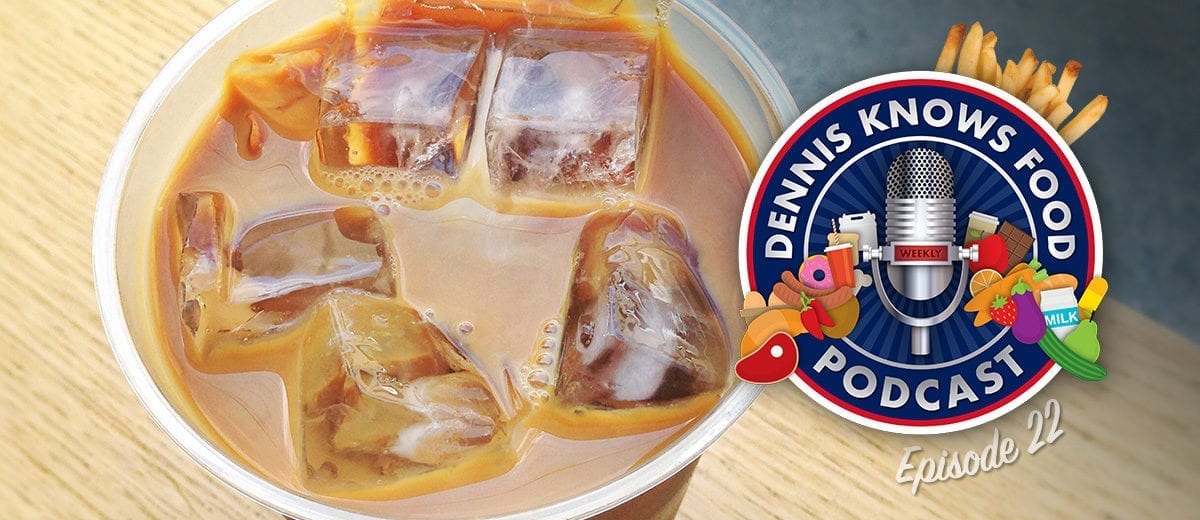 Episode 22 – National French Fry Day, Coffee Health Benefits, Cold Brew Profits, and New Products!
It's Thursday, July 13th, and today is National French Fry Day!

Every July 13th, the nation joins in celebration of an culinary staple, French fries! That means our foodie fact for the week is inspired by French fries! During WWI, which army influenced the coining of the term "French fries" among US soldiers; the Russian, Belgian, or French army? The answer in this episode!
This week we've added nine new items to our inventory. From the world of pizza comes a new dough option, 16″ presheeted pizza dough from It'll Be. From Kellogg's we've added Eggo brand heat-n-serve 3″ buttermilk pancakes. We've added an epic new low fat gelato from Honey Hill, Candy Bar Crunch. Lastly, from Juicy Juice we've added six new individual serving juice flavors. These come as a pack of 40, 4.3oz juice boxes.
In this weeks episode we're talking coffee, with recent news on the health benefits of coffee giving frequent consumers reason to celebrate. Plus, there's hot news for cold brew, the math is in and there's opportunity and profit with this on-trend coffee item. We've also got fries, and every imaginable type of potato product! The team at Dennis is ready to find just the right one to your business needs. So, grab your ketchup and dive into episode 22 of Dennis Knows Food!
Links and product information mentioned in this episode include our website at www.DennisExpress.com. Our National French Fry Day page at www.dennisexpress.com/national-french-fry-day. And, our cold brew coffee page at www.dennisexpress.com/nescafe-cold-brew.
This weeks image comes from T.Tseng.
We look forward to your feedback – help us make future Podcasts more valuable!
Subscribe to the Podcast – Subscribe Now (Subscribe with iTunes)