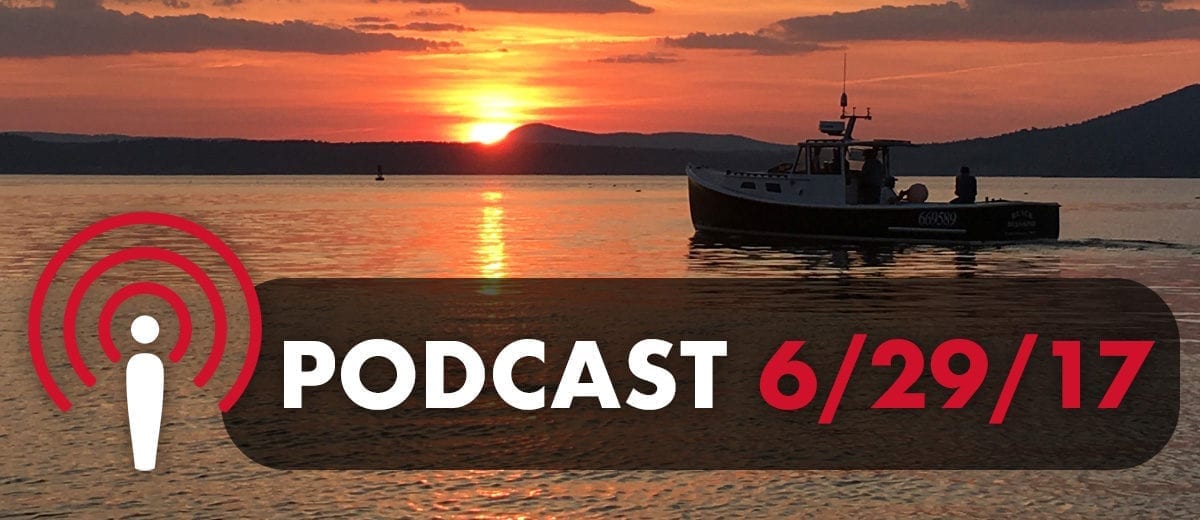 Episode 20 – Seasonal Business Tips and Fresh Lobster Meat with Two Special Guests
It's Thursday, June 29th, and this is Episode 20 of the Dennis Knows Food Podcast!

Today is National Almond Buttercrunch Day! This week's almond-inspired foodie fact asks "What conditions do almond trees need to produce almonds?" The answer in this episode!
This is a rare week where we do not have any recently added inventory products to discuss, we'll explain more about what that means in this episode. Instead, we're taking the opportunity to discuss how the strong relationships between our team, our Account Executives and our customers can lead to delicious and profitable results.
In this unique episode of Dennis Knows Food we're heading to the coast of Maine to talk business strategies and fresh lobster meat with a couple of special guests – a Dennis Account Executive and a seasonal businesses operator with saltwater in his veins!
Links and product information mentioned in this episode include our website at www.DennisExpress.com. And the lobster products page of our website at www.DennisExpress.com/lobster.
We look forward to your feedback – help us make future Podcasts more valuable!
Subscribe to the Podcast – Subscribe Now (Subscribe with iTunes)