Citrus Mojo Glazed Chicken Sandwich
Chicken breast basted with Citrus Mojo Sauce, topped with crispy onion and served with a side of fries.
INGREDIENTS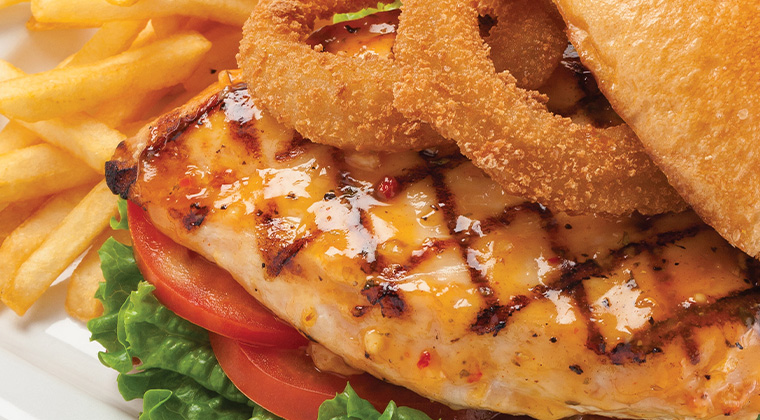 6 oz boneless, skinless chicken breast
1 teaspoon oil
1 toasted bulkie roll
1 lettuce leaf
2 sliced tomatoes
1/4 cups crispy onions
Salt and pepper to taste
Citrus Garlic Mojo Sauce
DIRECTIONS
Heat grill to medium and lightly oil grates.
Brush the chicken breast on both sides with oil and season with salt and pepper.
Grill the breast until internal temperature 165˚F minimum, brush with citrus mojo sauce during the last few minutes of cooking. Place lettuce and tomato on bottom heel of roll.
Top with grilled chicken and crispy onion rings, and serve with fries!
See More Recipes