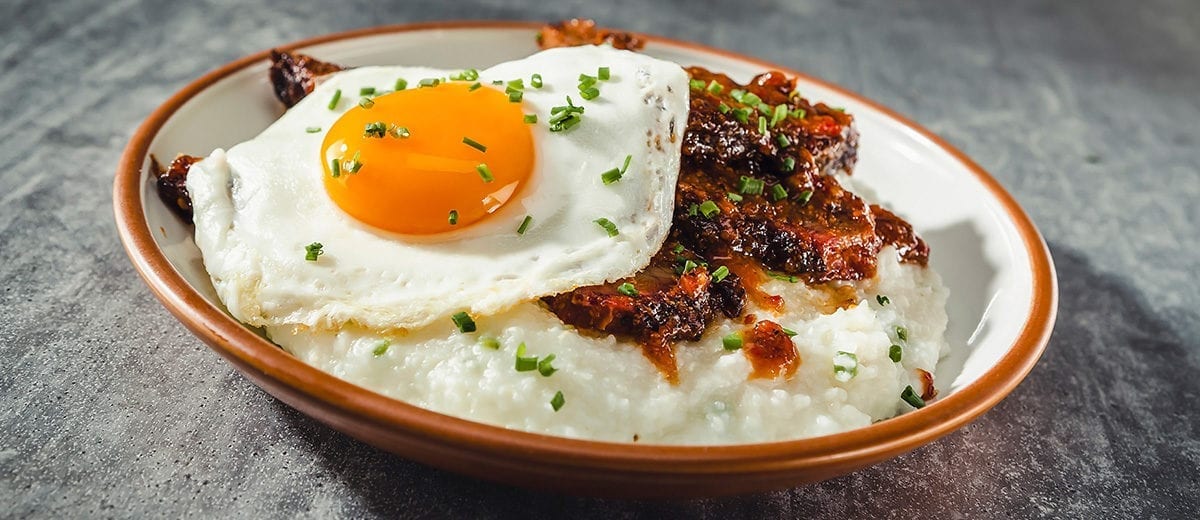 Chile Smoked Brisket, Grits and Eggs
A savory breakfast of smoked garlic serrano beef brisket, spicy cheesy grits and fried eggs.
INGREDIENTS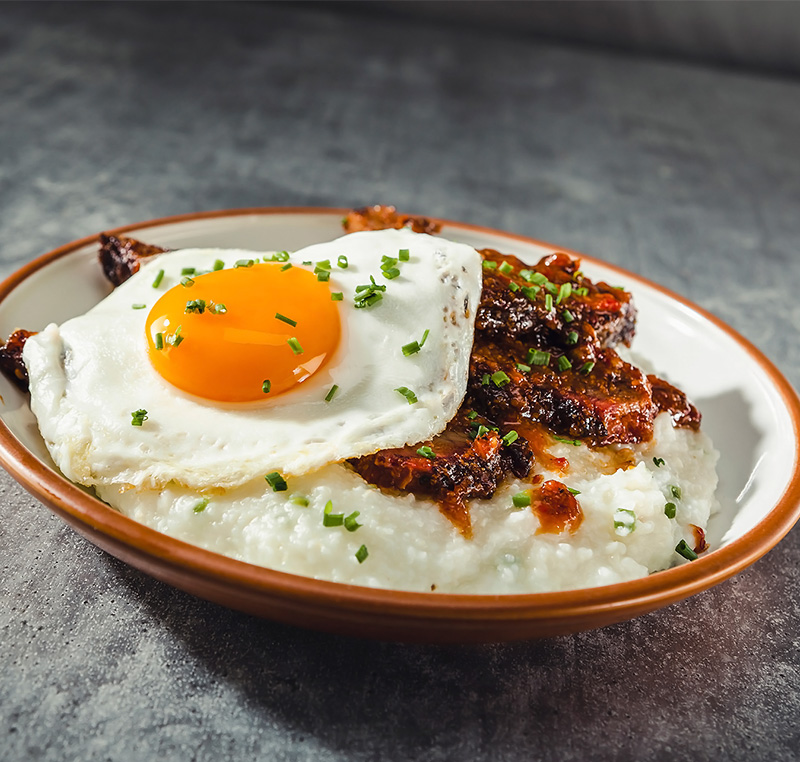 5 oz jalapeno pepper jack grits
4 oz sliced, smoked brisket
1 fl-oz Kogi serrano chili sauce
1 ea sunny side up, egg
1 tablespoon chopped, chives
DIRECTIONS
prepare your favorite jalapeno pepper jack grits.
Slice smoked brisket and sear in a pan with serrano chili sauce.
Place egg in pan and cook on medium high head until done. Plate grits then top with brisket, eggs and chives.
See More Recipes

Kogi Serrano Chili Sauce


Item #20903
People seek Kogi out. Driving out of their way just to get a taste. Why? One word:

flavor

!
People's palates are changing. They want…no, crave original, uncommon, adventurous flavors. That's Kogi. And now you can take advantage of this trend and serve up the fearless flavor combinations that everyone's lining up for.
See More Sauces