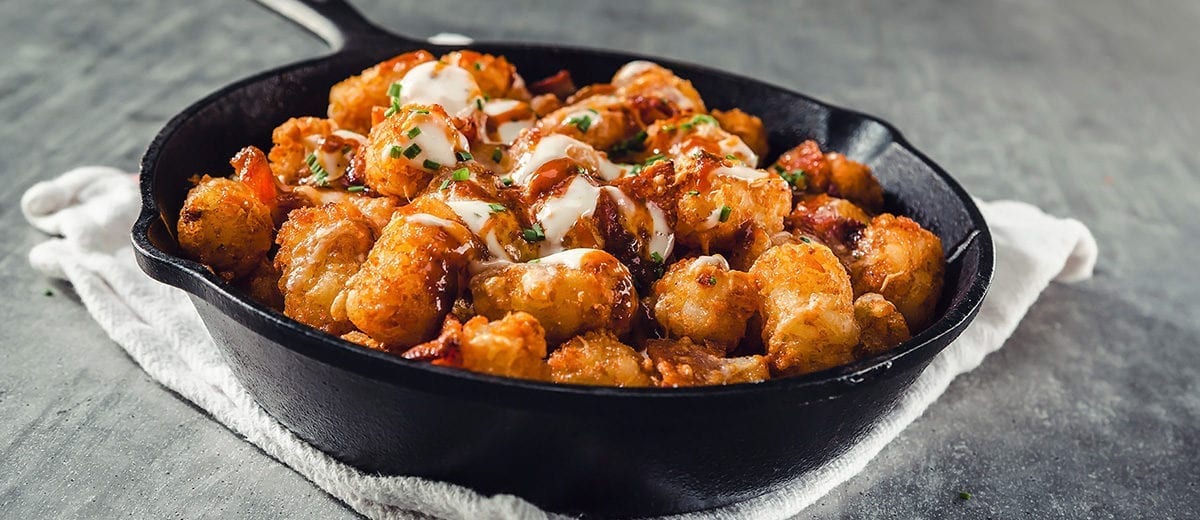 Cheesy Bacon Tater Tot Pie
Deep fried tater tots, topped with cheddar cheese, applewood bacon, and chives. Baked, and finished with a drizzle of the Kogi salsa roja.
INGREDIENTS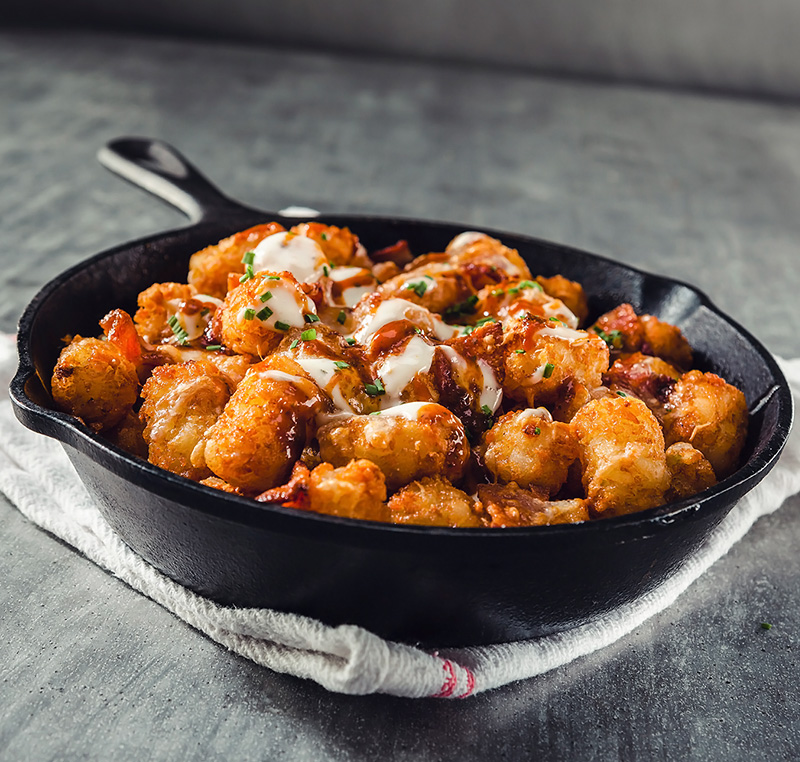 1lb tater tots
1 fl-oz non stick spray
1 fl-oz shredded, cheddar cheese
4 ea cooked, diced, applewood bacon
1/4 cup ranch
1/4 cup Kogi salsa roja
1 tablespoon chives
DIRECTIONS

Deep fry tater tots. Heat the the oven temperature to 400˚F  and lightly coat in 9-inch pie plate or pan with cooking spray.
Lightly press the tater tots into the prepared dish. Top with cheese and bacon.
Bake until the cheese melts, about 5 minutes. When tots exit the oven, drizzle with salsa roja and ranch. Sprinkle with chives and serve!
See More Recipes

Kogi Salsa Roja


Item #20919
People seek Kogi out. Driving out of their way just to get a taste. Why? One word:

flavor

!
People's palates are changing. They want…no, crave original, uncommon, adventurous flavors. That's Kogi. And now you can take advantage of this trend and serve up the fearless flavor combinations that everyone's lining up for.
See More Sauces