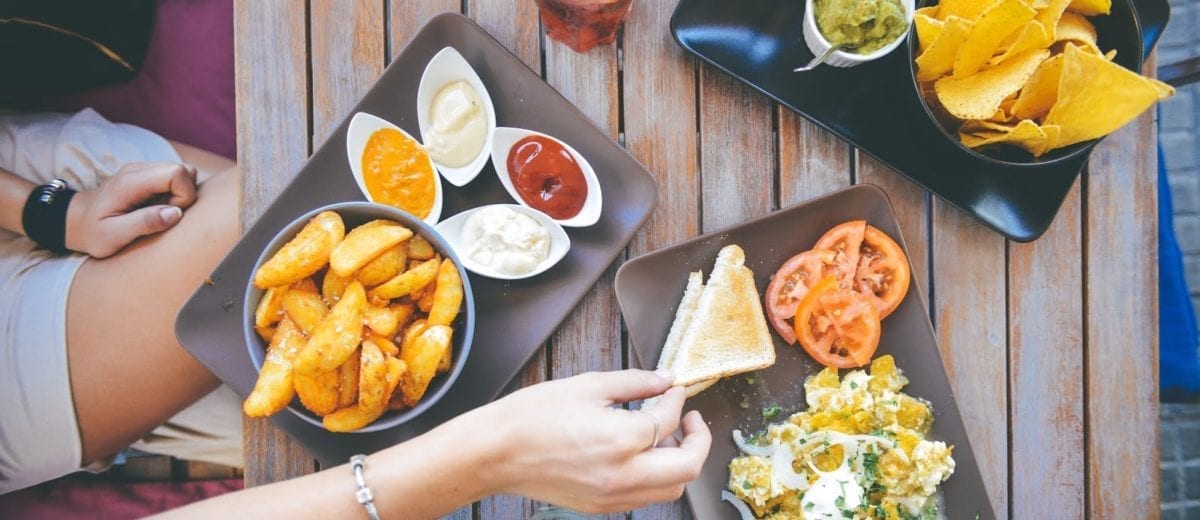 Bring Food to the Happy Hour Tab
While happy hour was born on the drink menu, it has found its new home on the food menu.
According to a 2014 report from Technomic, 61% of consumers say that the type of food available is an important factor that determines where to go for happy hour, and 55% say that the food specials are important.*
Though food is a significant expectation for happy hour specials, restaurants aren't the overwhelming focus. Another significant finding: almost half (49%) of those customers go to bars for happy hour.* That means there's a huge opportunity to gain happy hour footing by delivering on the consumer desire for better specials with better food. Take a look at some menu ideas that could work hard for you as happy hour specials.
Pairing Specials
Half of happy hour guests already order a snack,* and when you suggest the right drink to go with it, you build value as a culinary authority. By putting the right dish and beverage together to create unforgettable flavor, that's something that will get guests talking and tabs growing. With crave-worthy products and drinks that highlight the character of your place, you will also see more people stick around beyond happy hour. Take a look at this menu-ready happy hour pairing idea, which could work perfectly as a unique feature for any operation.
All American Duo
Thin-cut fries tossed with sea salt and pepper complement a zesty shaved roast sirloin sandwich with red pepper aioli.
Limited Time, Unlimited Possibility
Limits activate curiosity; take popular limited time menus as an example. When you have a menu item that is available exclusively during happy hour, especially if it's something unique, you will not only stimulate cravings, you can elevate your happy hour to event status. The only rule: give guests something they haven't had before and won't want to miss. Check out this culinary idea that can get the twilight hour buzzing.
Chicken Fried Potato Bites
Cheesy Potato Bites loaded with chopped fried chicken, topped with warm chicken gravy and finished with sides of creamy cole slaw and crispy battered green beans.
Menus Take Flight
When you showcase the best your drink and food menus have to offer during happy hour, guests will want to stay for more. Happy hour flights let guests try several menu items at once and find the bite or drink they can't live without. One bold way to do flights: match a food flight with drink flight. When you create a pairing flight, culinary excitement takes off.
Big Bite Flight
An appetizer flight of spiced beer-battered cheddar curds, herb-seasoned thin-cut fries and smoky citrus pickle wedges complements a flight of craft beers.
*"Happy Hour Consumers are Food-Focused," Technomic, January 27, 2015