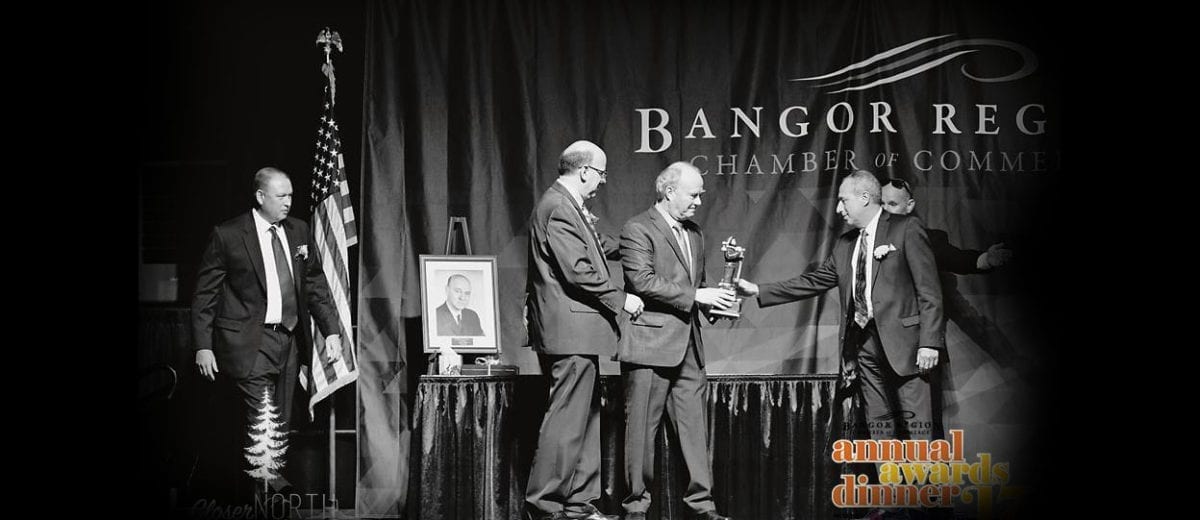 Dennis P&FS Honored by Business Community at Annual Dinner
This past Friday (1-27-17) over eleven hundred people from twenty one surrounding communities eagerly joined together to honor area businesses and individuals at the the Cross Insurance Center in Bangor, Maine, for the 2017 BRCC Awards Dinner.
As part of the award presentation, the fine folks at Rudman Winchell, Bangor Region Chamber of Commerce and Sutherland Weston Marketing Communications put together the below video, which was played for the crowd.
Below, Bill Hanson of Rudman Winchell presents the Business of the Year award to Ron Dennis, Rick Robertson, and Tom Gagne.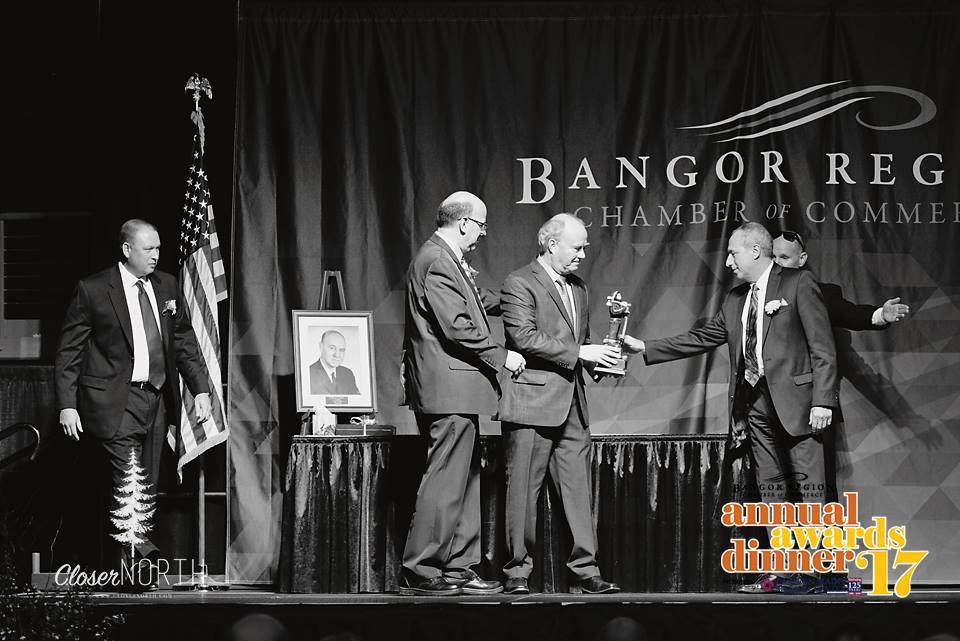 Photo Credit: Closer North