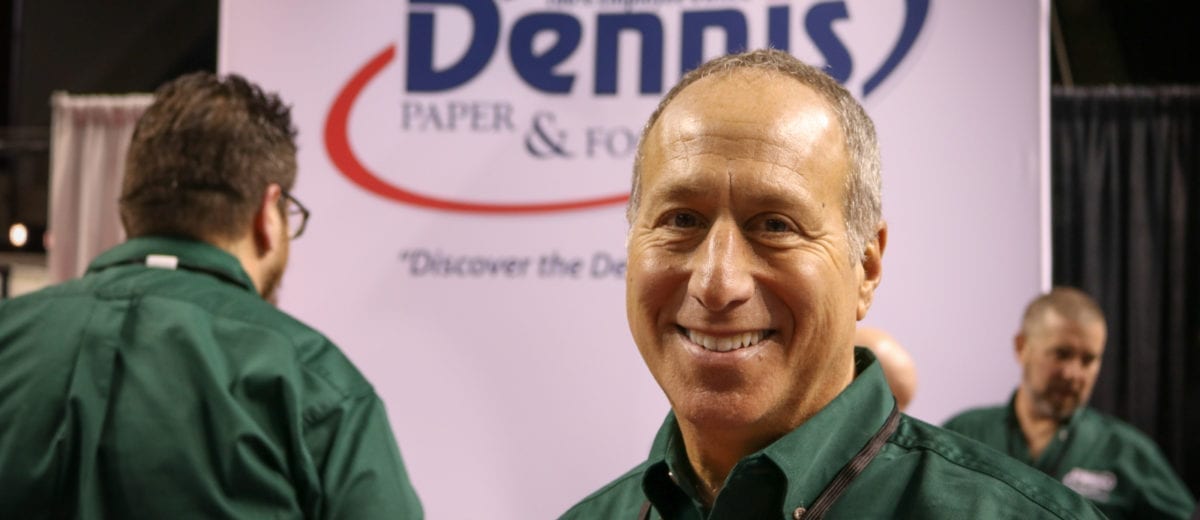 100% Employee Owned
Ron Dennis, President and owner of Dennis Paper and Food Service, a family owned and operated food service business since 1908, is proud to announce that effective January 1st, 2015 he is selling the company to its employees through an Employee Stock Ownership Plan.
From its humble beginnings 106 years ago, Dennis Paper & Food Service has grown to become one of the largest independently-owned foodservice distributors in New England and a shareholder in UniPro Foodservice, the world's largest foodservice cooperative. Dennis Paper & Food Service has grown dramatically over the last 10 years.
The decision to keep Dennis an independent, locally owned company provides a stable and reliable relationship between owners, customers and suppliers. This change of ownership will not affect the governance of Dennis Paper and Food Service and the local company culture stays the same, the organizational structure stays the same and most importantly the employees all keep their jobs. Ron Dennis will continue to be actively involved in the day to day operations.
As owners, employees will make decisions that will strengthen service levels, efficiencies, and aggressive growth strategies. 100 percent of the profits from the company will be distributed to employees, unlike its competitors.
There are over 11,000 ESOP companies in the United States. The sustainability of ESOP companies has proven to be a strategically sound business decision that empowers people to become business owners while providing excellent customer service.
Although the ownership structure has changed, Dennis customers know they can expect the same commitment to service and quality brands that have helped the company become what it is today. Dennis Paper and Food Service distributes fresh meats, seafood, dairy, produce arriving daily, frozen foods, canned and dry goods, disposables and chemicals. Dennis Paper and Food Service's customers include restaurants both family style and fine dining, convenience stores, school food service, delis, ice cream takeouts, catering, and healthcare.