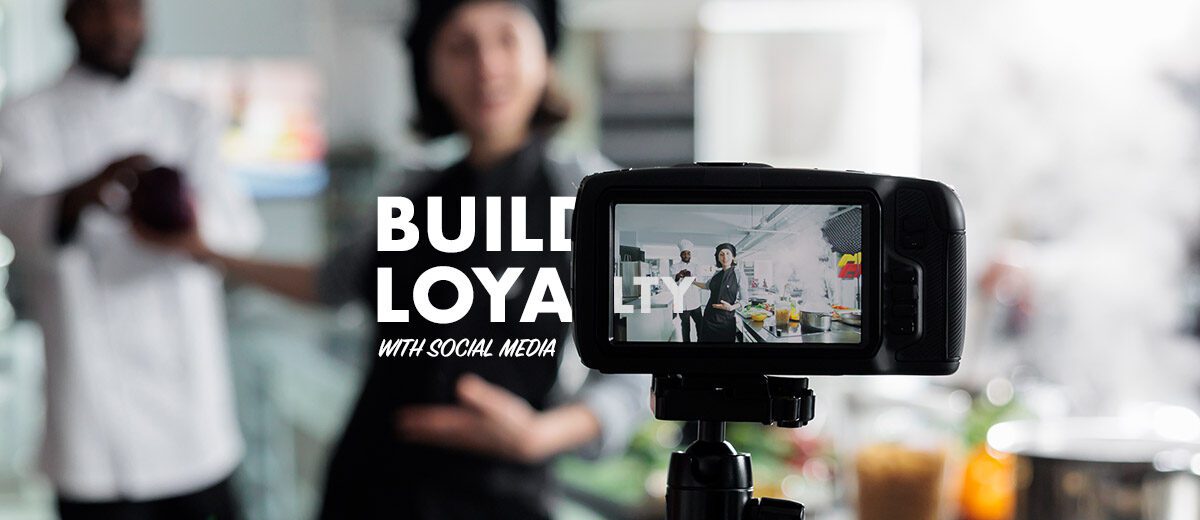 10 Restaurant Social Media Content Ideas that Build Customer Loyalty
To compete today, your restaurant's social media marketing strategy needs authentic content that represents who you are as a brand.
A recent survey discovered that 77% of diners tried a restaurant based on its social media content. While that sounds promising… the research also noted that 21% say a restaurant's social media posts (low-quality content or infrequent posting) are the reason why they'd never go.
And with 4.7 billion people using social media around the world (almost 60% of the world's population), staying authentic is the only way to create a successful restaurant social media marketing strategy.
What should your restaurant post on social media? Here are 10 content ideas that you can use today…
---
10 Social Media Content Ideas for Your Restaurant
1. Tell the story of your restaurant
Your followers aren't just interested in your food, they also want to know how the restaurant became popular, what the origin is, and where you aspire to go in the future.
If you tell the story of your restaurant through photos and videos, your audience will not only be engaged and interested, but they'll also want to see the story in real life. That means more reservations coming your way.
How to do it: Think in short clips – not a full-length documentary.
On Instagram, post a picture of your space before you moved in and started your restaurant. In the caption, talk about why you chose that location – was it the connection to the community or its proximity to fresh, local produce? Tell similar stories about the logo you chose or the name of your restaurant.
You know these stories – your audience doesn't. Share them.
2. Give a behind-the-scenes look at your restaurant
Diners love to see how the food gets made. Don't believe us? Just think about all the popular TV shows about chefs, cooking, and restaurants.
You can easily attract new guests by sharing how the food gets made in your kitchen. You're already doing the work, all you have to do now is film and share.
How to do it: Choose one of your signature dishes and film your chef making it. It's that simple.
If you don't want to give away your secret ingredients… do a quick explainer video on how to properly chop onions, how to decant a bottle of wine, or the perfect ratio of crema to espresso.
The goal is to show off your skills and let your guests (even future ones) connect with you on a different level.
3. Highlight the people on your team
Sure, your food is delicious and beautiful, but why else should customers come to your restaurant? Sharing photos of your staff working together behind the scenes gives a personal insight into the restaurant. And it shows that you care about your team.
How to do it: Dedicate one post every week (or month) to a team member. Post a picture of them working in the restaurant and include their favorite guest experience or their favorite dish in the caption.
4. Bring attention to your vendors
Highlighting your vendors and suppliers is a great way to showcase your ingredients and attention to detail. Give a shout-out to your local fishmonger or the farm where you buy your cheese.
This shows your followers and guests that you source locally (or internationally for the very best ingredients) and care about what you put on the plate.
And if you're lucky, the vendor will reshare the post. This puts your restaurant in front of their audience as well and may lead to more guests in the future.
How to do it: To keep it simple, ask your vendor if they have photos you can use and share on your social media. Add a caption explaining why you chose their product and why guests love it.
You can also create an Instagram Story or an Instagram Live event of you going to the place (farm, butcher, etc.) and how you choose the finest ingredients.
5. Interact with your followers with questions
Social media doesn't have to be a spectator sport. Involve your followers and guests by asking questions. This stops them in their scroll and gets them to engage with your content.
Facebook, Twitter, and Instagram are great ways to create a dialogue with your guests. Instagram has a poll function that's easy to use, and it's a great way to learn from your audience or highlight a product without seeming too salesy.
How to do it: Start by creating a poll on Instagram asking your followers if they like red or white wine. Or use the same poll feature to ask customers when you should hold an upcoming event – Friday or Saturday night?
6. Respond to online comments
If you're going to interact with your followers and guests, you have to be ready to respond. You can't just ask a question and not reply to the answers – this goes for positive and negative comments, too.
When you respond to negative comments, it gives you a chance to explain yourself or defend your reasoning like 'this dish is expensive because we source local x, y, z's. This is not where you get into an argument or tear someone down. Remember, there are trolls on the internet and they'll love watching you get angry. Always stay above that.
At the same time, address positive comments and reviews with gratitude and humility.
7. Take advantage of user-generated content
User-generated content (UGC) is one of the easiest content ideas to incorporate into your restaurant's social media marketing strategy. UGC is any content made by your guests that highlights your restaurant.
How to do it: Go through your Instagram and see if anyone has tagged you in a recent post or story. If so, share that to your feed or your story. Remember to give them credit by @ them and include a short message like "thanks (user name) for your support" or "we couldn't have said it better ourselves".
8. Use Instagram Stories and Instagram Live
There's so much more to Instagram than photos. When your restaurant goes live on Instagram, your followers are notified and can interact directly with you as you create live footage.
The point of Instagram Live is to keep your restaurant's social media content fresh and engaging for your customers.
How to do it: Go live in the kitchen to show customers what your restaurant has to offer behind closed doors, or go live during a special event to have viewers tune in and feel "exclusive" – because once the live video is over, it's no longer available.
9. Update your profile with new menus and promotions
If your restaurant's Instagram profile is gaining followers each day, it's most likely because you're staying up to date with posts and taking the time to make the most out of each post.
Whether it's a photo of your newest menu item, a promotion on gift cards, or just a photo of your restaurant in action, your followers want to stay engaged and will remain loyal if they aren't bored.
In many cases, restaurants use Instagram as their main point of guest communication alongside their website. The platform is ideal for sharing updates and giving your customers new reasons to book a table.
10. Encourage guests to share their restaurant experience
Your restaurant can gain traction across Instagram by having your customers use a specific # (hashtag) to represent your restaurant and tag your profile in their photos.
This not only gives your restaurant free publicity, but it also gives customers new insights into your restaurant that aren't just from your profile.
When customers search your restaurant on Instagram, they'll see your profile and all of the photos that you're tagged in. If they see others posting about your restaurant, they'll have a better reason to check it out themselves.
How to do it: This type of social proof is organic (that means you don't have to do anything). You can encourage a # by sharing it in your posts and stories. At Superb, we use #experience matters because it's our mantra. Give it a try by encouraging guests to use # and the name of your restaurant.
More Content Marketing Ideas
Source: Superb Experience via Operators-Edge.com