Whole Roasted Honey Hot Chicken
Mouth watering Honey Roasted Chicken glazed with the sweetness of honey with a bit of a kick.
INGREDIENTS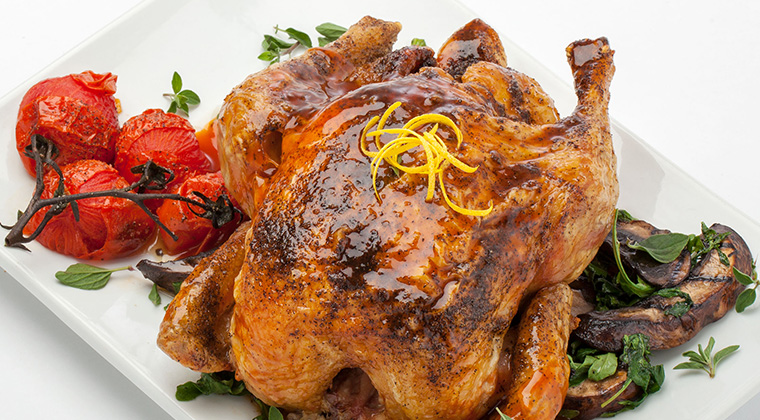 1 ea Whole Chicken
Salt & Pepper to taste
Sweet Baby Ray's Honey Hot Wing Sauce & Glaze
DIRECTIONS
Season chicken with salt, pepper & oil
Roast chicken.
Glaze chicken with honey hot sauce as soon as chicken is done.
Let sit for 5 minutes and then serve!
See More Recipes