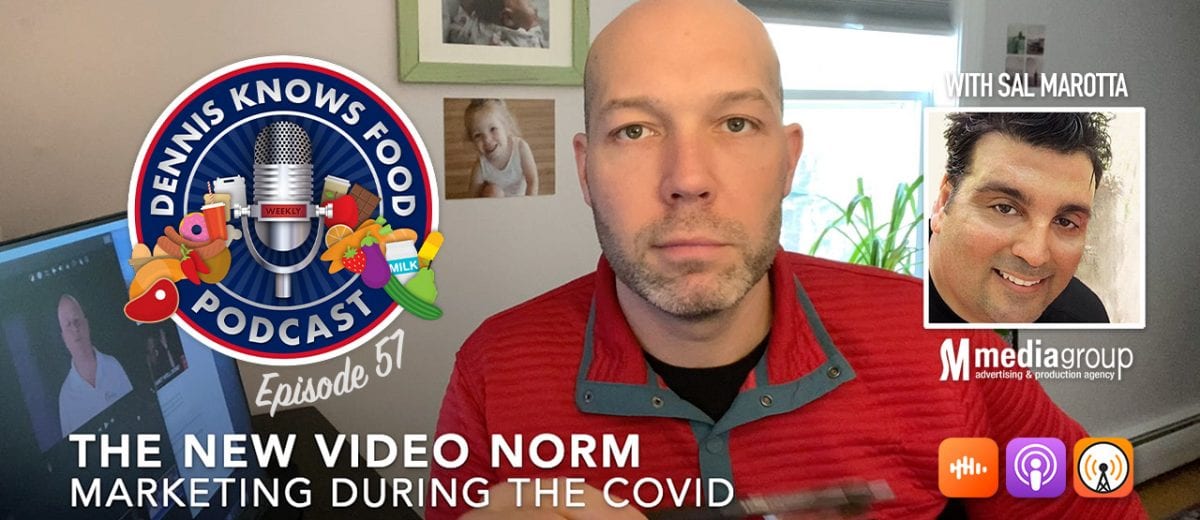 Episode 57 – Video Marketing During the Covid
The new video norm – a visual marketing opportunity during the COVID-19 outbreak.
In this special video and audio dual-edition of the Dennis Knows Food podcast, host Luke LaBree interviews Sal Marotta of SM Media Group on the creation and use of video in the foodservice industry. Video, especially social media video, is a powerful marketing tool that has become increasingly more potent and important during the coronavirus outbreak.
Luke and Sal discuss how the restaurant industry can take advantage of video, tips and tactics for first timers and novices, best practices for marketing strategies and a lot more.
There's a wealth of insight in this episode, which is available in video and standard podcast format. Enjoy, subscribe and share with anyone who could benefit from this information.
LISTEN ON ITUNES LISTEN ON CASTBOX LISTEN ON OVERCAST
Links relevant to this episode include the Foodservice 411 Facebook group: facebook.com/groups/foodservice411 and SM Media Group: smmgrp.com.
Subscribe to the Podcast – Subscribe Now (Subscribe with iTunes)
We look forward to your feedback, send an email to podcast@dennisexpress.com!