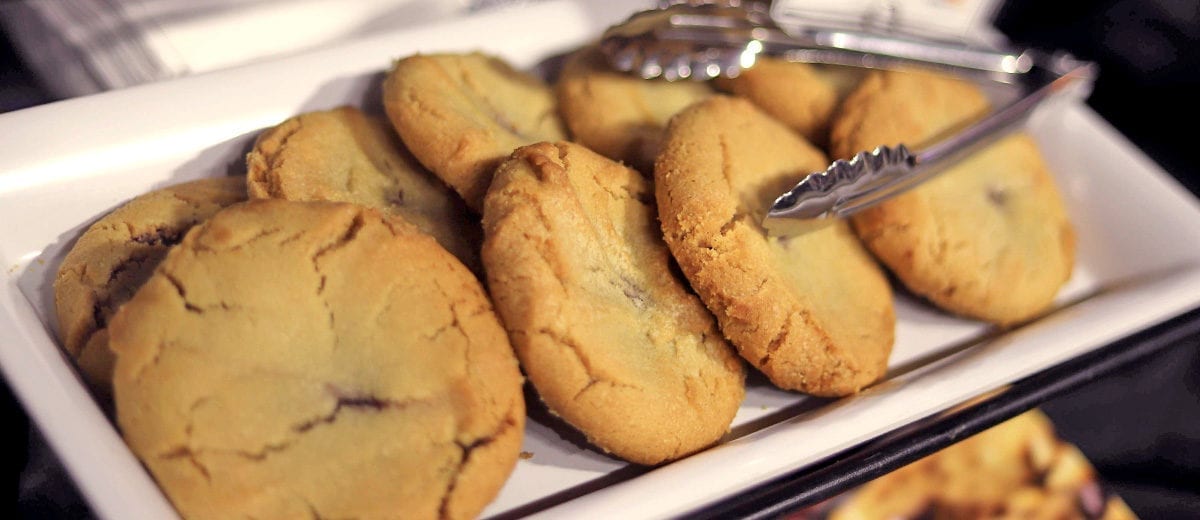 Sweeten Foodservice Profits with Fresh Baked Goods
Whether it's a warm, gooey cinnamon roll for breakfast or a scrumptious muffin straight out of the oven, consumers love fresh, bakery items.
This can mean a big business opportunity for foodservice operations, particularly those that bake items fresh onsite. Research shows that when consumers know bakery goods are baked on-site, they are willing to pay more.1
However, how do you maximize back-of-house labor to roll out more of the of the fresh bakery items your customers crave?
Ready-to-bake items make it possible for operations of any size to bake up revenue with high quality, great-tasting baked goods. From cookies, cinnamon rolls and scones to croissants, biscuits and muffins, freezer-to-oven bakery options can be a lifesaver to help restaurants and foodservice operations build out their menu with infinite possibilities.
Six bakery items that can add to your profits!

Fresh baked goods can be topped in so many different ways to make them stand out, used in different menu applications or even packaged to-go. Four, must-have, craveable bakery items that are available in ready-to-bake formats that offer endless customization opportunities are:
Biscuits: From bread baskets to biscuit sandwiches, biscuits and gravy dishes, as a side with soups and salads and even dessert applications, biscuits can be used across menus and all dayparts. Don't forget, September is National Biscuit Month!
Muffins: A sure crowd-pleaser, muffins can be customized in so many ways to make them even more tempting. Consider different toppings such as crushed candy or chopped nuts, add an indulgent chocolate or caramel drizzle or offer a special flavor of the week to align with festive holidays.
Cookies: Your next cookie sale is just an impulse purchase away. Cookies top the list of classic desserts that will never go out of style. Today's freezer-to-oven choices make it easy to add unique offerings to your bakery lineup, like the Strawberry Lemonade filled cookies pictured above.
Cinnamon rolls: A great way to fill your space with a tantalizing aroma, fresh-baked cinnamon rolls can drive impulse purchases. Go classic with cream cheese frosting or switch it up with maple icing and bacon crumbles.
Scones: Growing in popularity, scones bring a premium perception to an operation and also offer versatility because they can be served throughout the day in a variety of flavors with indulgent toppings. For instance a blueberry scone could be topped with vanilla icing and lemon zest or lemon lavender icing. A chocolate-chocolate chip scone could be topped with chocolate icing and sea salt.
Whoopie Pies: New Englanders know, love and CRAVE this indulgent treat; in fact it's the official treat of Maine! Whoopie pies are endlessly customizable and are easy to establish as a signature treat of your operation. New to Dennis, unlabeled whoopie pies from Steve's Snacks, simply BYOB… bring your own brand!
"Delicious bakery items meet consumer demand for both indulgence and convenience and provide so many ways to create incremental revenue," said Culinary Chef, Theodore Osario of General Mills. "In addition, fresh items baked on site create an enticing aroma that can help to increase patron perception of an establishment."
1NPD SupplyTrack, 12 months ending Feb 2018