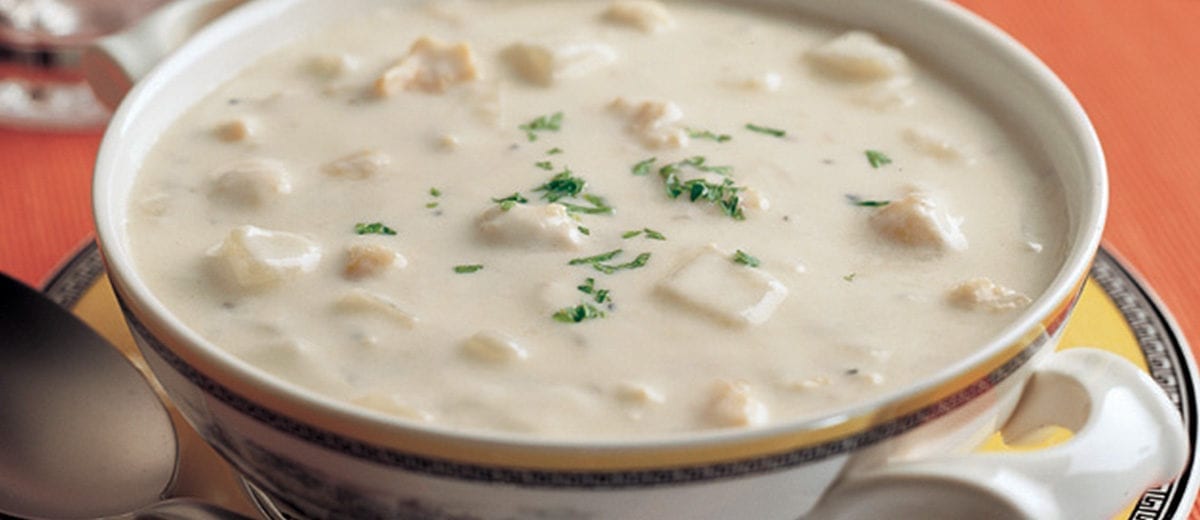 New food service products from Blount
We recently added two new FRESH soups from Blount Fine Foods to our inventory.
Blount Fine Foods is a New England company that creates premium-quality soups crafted with a blend of tradition and innovation! To see all of our available soups use the button below.
New England Extreme Clam Chowder
Authentic New England Clam Chowder made with an extreme amount of clam meat slow cooked in a combination of clam broth and sweet cream with tender potatoes and just the right amount of spice.
Ancient Grain Minestrone
Classic minestrone flavor with an ancient twist; a hearty medley of farro, quinoa, and barley.
| | | | |
| --- | --- | --- | --- |
| ITEM | DESCRIPTION | PACK | BRAND |
| 14360 | SOUP N.E. EXTREME CLAM CHOWDER | 4/4 LB | BLOUNT |
| 18520 | SOUP MINESTRONE ORG ANC GRAIN | 4/4 LB | BLOUNT |
Dennis Paper & Food Service delivers thousands of foodservice products and supplies to restaurants and food operations in Maine and New Hampshire. If you have a question or are interested in becoming a customer contact us or call 1-800-439-2727.
Stock status subject to change. Posted 10/18/17.