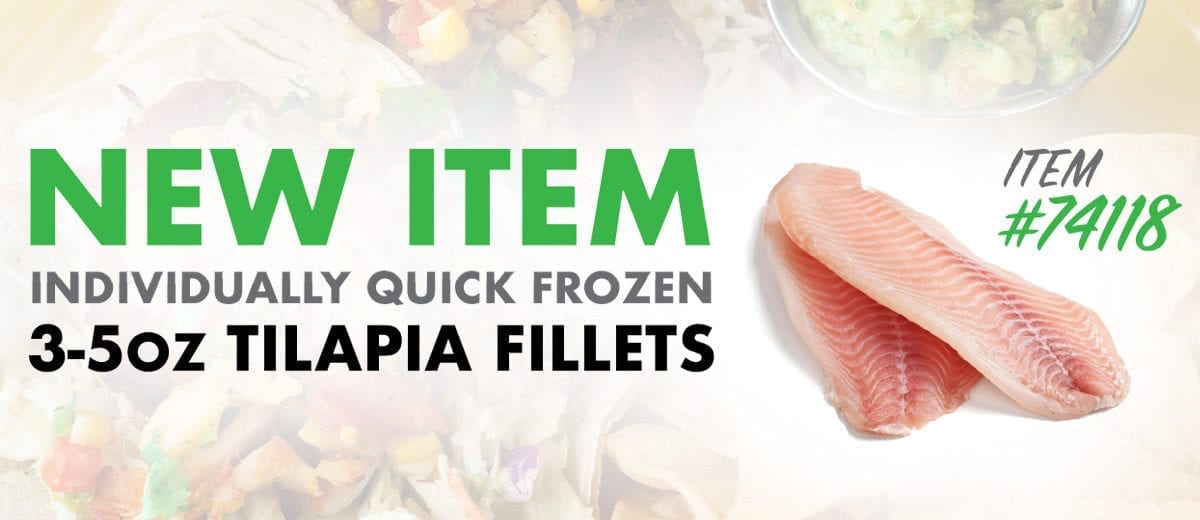 Tilapia Fillets for Foodservice
Tilapia is a versatile fish that's a perfect canvas for a variety of sauces and seasonings.
The firm texture and mild flavor of tilapia make it ideal for a variety of cooking methods. Pan-fried, broiled, baked, or braised, tilapia readily absorbs the robust flavor of spicy marinades, creamy sauces, and subtle seasonings.
Try menuing Tilapia Fish Tacos – Lightly coat with seasoned flour or seasoned cornmeal/cornflour for a nice crust. Cook the seasoned/breaded Tilapia right on your flat top. Tilapia is also very easy to fry or grill as well.
NEW: Item #74118