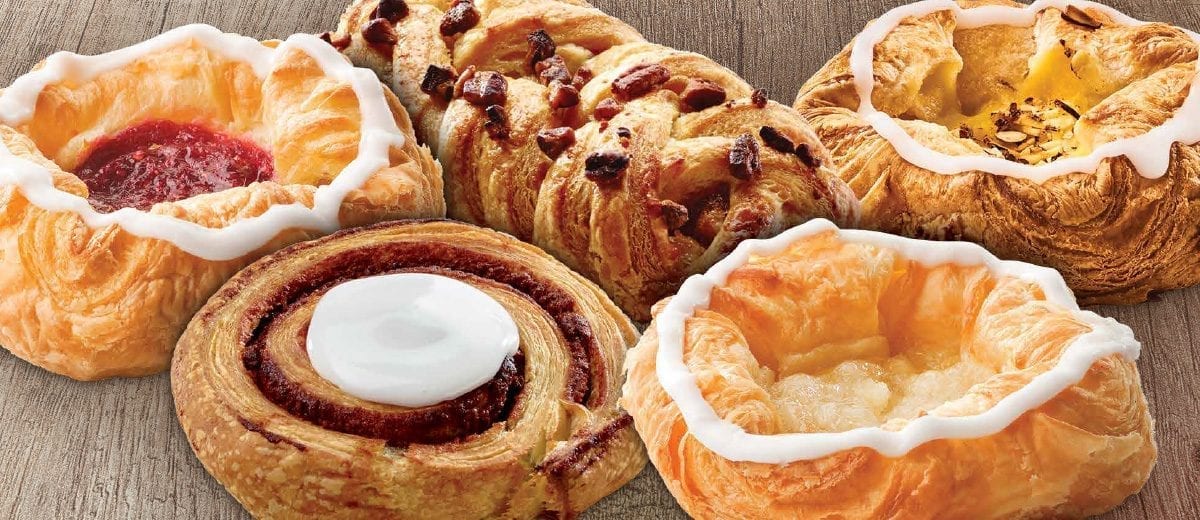 Mette Munk Danish Pastries for Restaurants & Foodservice
Imported from Denmark­, made with the heritage and craftsmanship of a 165 year­ old baking tradition.
Mette Munk Danish are made with premium ingredients like free-range eggs, natural Bourbon vanilla, and high-quality German flour with exceptional rising power. They use real vanilla extract from Madagascar, pecan nuts from the USA, and dark muscovado brown sugar from Mauritius island. Their fruit filling is made with simple, fresh ingredients like real fruit and natural sugars. There are no preservatives, no concentrates, and no artificial colors or flavors. The result? A perfect pairing of exceptionally light, flaky pastry dough and a subtly sweet, natural filling.

Delicious & convenient! Mette Munk Danish are freezer-to-oven pastries that require no proofing or defrosting.
Current variety pack includes:
48 Apple Crown, 24 Maple Pecan Plait, 24 Raspberry Crown, 24 Cinnamon Whirl. Plus, 2 White Icing Packets.
DOWNLOAD THE FLYER ⬇️