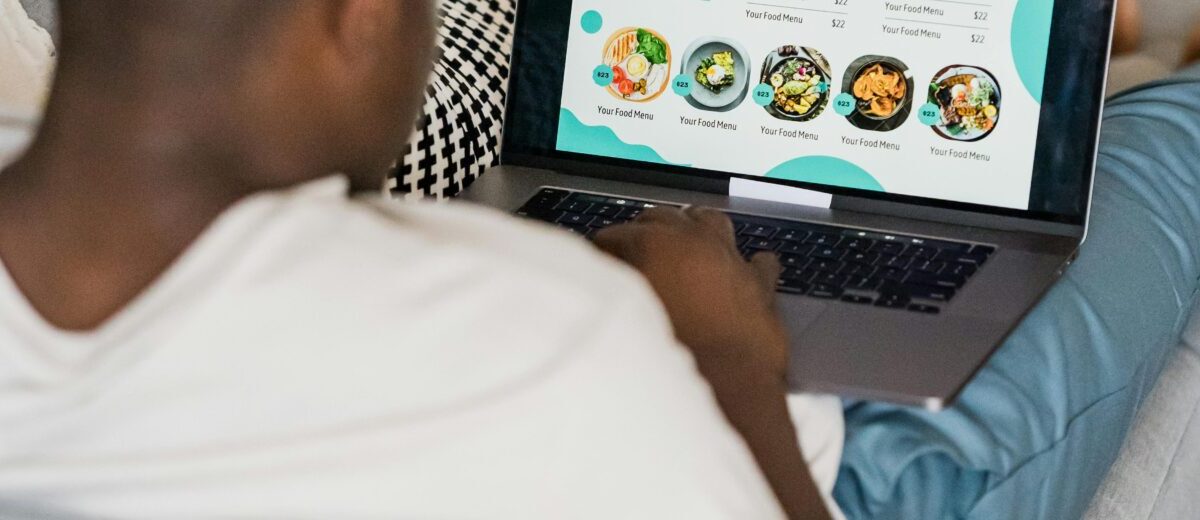 How to put your restaurant menu online and use it as an effective marketing tool.
By Taylor Kelly
The most powerful tool in restaurant marketing is your menu. Learn how to take your restaurant menu online and use it as an effective marketing tool…
Restaurant owners are always looking for ways to get more business, earn a higher profit, and attract new customers. Marketing strategies, like social media campaigns and local advertising, are great ways to get the word out about your business. But your most powerful restaurant marketing tools already exist in your restaurant menu. Learn how to take your restaurant menu online and use it as an effective marketing tool.
Restaurant Marketing Tools to Know
Let's face it, customers are looking at menus long before they sit down at a restaurant table. 93% of people view online restaurant menus before dining out and what you're offering to eat is a huge contributing factor in whether or not someone decides to dine with you. If your menu isn't online, you're behind the times. People want to know what kind of food and drinks you offer before they step into your establishment.
It's great to get your restaurant menu on your website and to have a website at all, but a website isn't the best way to bring in new customers. If you've never heard of a business before, it's not likely you'll head directly to their website. Attracting new customers is all about the discovery process, which includes the use of search engines, review sites, and mobile apps. 93% of online experiences begin with a search engine, so don't miss out on opportunities for hungry diners to discover you. That's why it's important to create a sleek, multi-functional website.
How can you gain visibility on these external sites, like the search engines, travel, review, and social platforms people are using to do research? You can try the DIY approach to claiming your business and uploading your menu to each search site an app yourself. However, you may find some bumps in the road. Some of these publishing sites require businesses like your restaurant to work with a third party. This is a requirement because these sites want to ensure the information they're ingesting is correct.
Menu management companies take the stress out of online menu and business information management. They do all the heavy lifting for you so you can focus on running your business. Depending on the offering, some companies will even make menu updates for you.
Today, your in-house menu just isn't enough to win new business. You need to have your menu and the essential information about your restaurant online where hungry people are searching. When it comes to hungry potential customers, your online menu as a marketing tool will speak for itself.
Make sure it's accurate
Accuracy is extremely important, especially when it comes to hungry (or sometimes even hangry) diners. And research supports that notion. According to a new survey by Small Business Trends, 80% of consumers lose trust in a business if listing contact details or business name is inaccurate. The last thing you want is for a customer to lose trust in your business and in turn, to boycott your restaurant altogether.
Each detail about your business, including the name, address, phone number, and menu, should be accurate across the web. Whether someone is discovering you from a Google search or reading up on your restaurant on TripAdvisor, they should be provided with the correct business details. This helps your restaurant not only to gain trust but loyalty.
Further, your restaurant may be a concept that offers seasonal menus or special menus dedicated to holidays and events. With a menu management tool, you can post multiple menus online and update them whenever necessary to keep customers in the know. You can also have them removed when the event or special is over to avoid any confusion, again upholding the accuracy of your online presence.
Put yourself if your diners' shoes. Would you want to drive to a new bistro or bar that you found online only to discover an empty parking lot because the address listed was wrong? Of course not, which is why it's so crucial to give your customers the correct information they need in order to pay you a visit.
Make it the best it can be
This statement goes for both your online and in-house menu. Your menu is the backdrop to your business and sets expectations for your customers' experience. Make sure it's not only a clear reflection of your brand but descriptive enough to make people want to dine with you.
If you serve a porterhouse steak with potatoes, don't just say that. Describe it to the fullest. Are the potatoes locally sourced from a nearby farm? Include the name of the farm or farmer who made them available. How do you cook the steak? Is it pan-seared or grilled? Let diners know. The more description you include will help to paint a picture in the minds of your customers.
Remember, customers will be looking at your menu online before coming to your restaurant and again when they sit down at the table. Making sure you're giving cohesive information is essential and providing delicious descriptions can help seal the sale.
Tying it all together
Your restaurant marketing strategy relies heavily on both online and offline efforts. You're aware of your social media presence, do some local advertising, and get involved in your community at events. You're always thinking of new and exciting ways to market your restaurant so you can bring in new customers and boost profit. But your menu may just be the most important marketing tools of all. With most people searching for menus online before choosing where to dine out, you should have yours available everywhere they're searching
Source: Taylor Kelly, 7Shifts via Operators-Edge.com