Meet the Owner
Shawn Finley
Lead Receiving Coordinator
We're highlighting our hard-working employee owners! Meet Shawn Finley.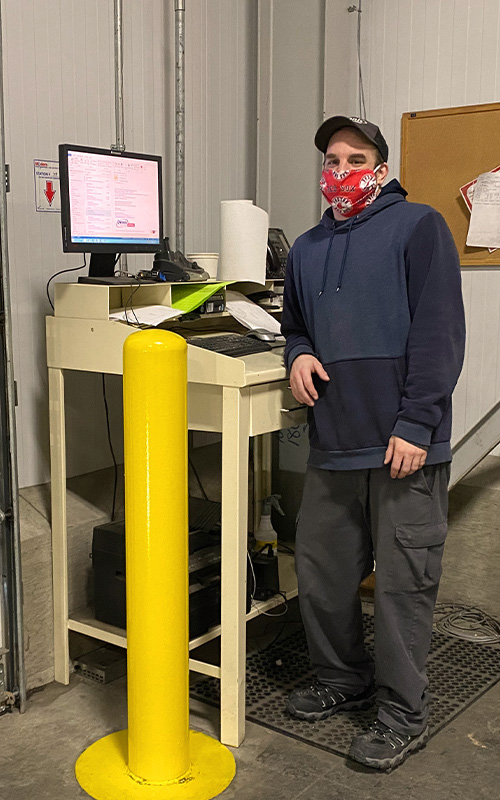 Shawn has worked at Dennis Paper & Food Service for 10 years. He started out as an overnight picker before moving to the day crew. While on the day crew he worked in many different positions around the warehouse. First at the will call window, then as a picker in many different areas and categories, to his current position as the Lead Receiving Coordinator. He primarily works in our dry receiving dock. His main duties include scheduling incoming freight, managing and receiving freight from multiple vendors and organizing product once in the warehouse.
When he's not at work he enjoys kayaking in the summer, reading mystery novels and golfing. Shawn loves cooking and eating. "I don't get to cook often, but I really enjoy making homemade meals." He said his favorite meal to make is a good hearty macaroni and cheese. "Once you make homemade mac and cheese you can't go back to the box stuff, it just tastes way better". If you turn on his TV you'll probably find he's watching an older show, "I really enjoy watching older shows like Hogan's Heroes, The A Team or the classic MacGyver".
When asked what his favorite thing about working at Dennis was he shared, "I like the people I work with. We all get along pretty well. We're able to share jokes and have good conversation. I like the camaraderie we all have here".
Thank you Shawn for exemplifying The Dennis Difference!