Meet the Owner
Josh Henderson
Account Executive
We're highlighting our hard-working employee owners! Meet Josh Henderson.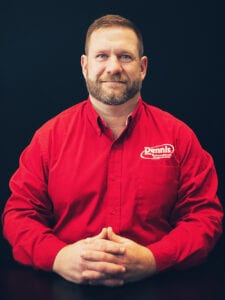 Josh has worked at Dennis Paper & Food Service for 19 years. As an Account Executive Josh works with restaurants and foodservice operations to find the right products and strategies to achieve their business goals. This includes helping customers find the best ingredients and menu strategies, food costing and margin management, and being there as a consultant and partner. Josh works with his fellow employee-owners, across all departments, to utilize all available resources and see to the success of our customers.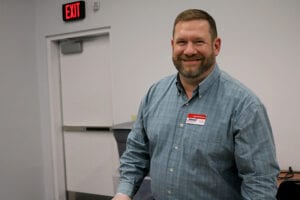 When he's not at work, Josh enjoys spending his time outside. "I enjoy outdoor pursuits – camping with family and friends, fishing and hunting," he told us. His favorite meal to eat is pizza. However, when it comes to his favorite meal to make, it's anything on the grill. He explained that he liked cooking on the grill because, "cooking someone a steak just the way they like it makes me happy". When asked about his favorite TV shows he said, "I'm not much of a tv watcher these days, but my wife and I are almost done watching Longmire. I have also been watching vlogs of people through hiking the Appalachian trail."
When it comes to working at Dennis, Josh shared that his favorite part is the relationships he's made. "The relationships with customers and coworkers made over the past 19 years is definitely what I enjoy most about my job. I truly feel that I have been blessed with the best customers a sales person could hope for and many coworkers that I count as friends."
Thank you Josh for exemplifying The Dennis Difference!