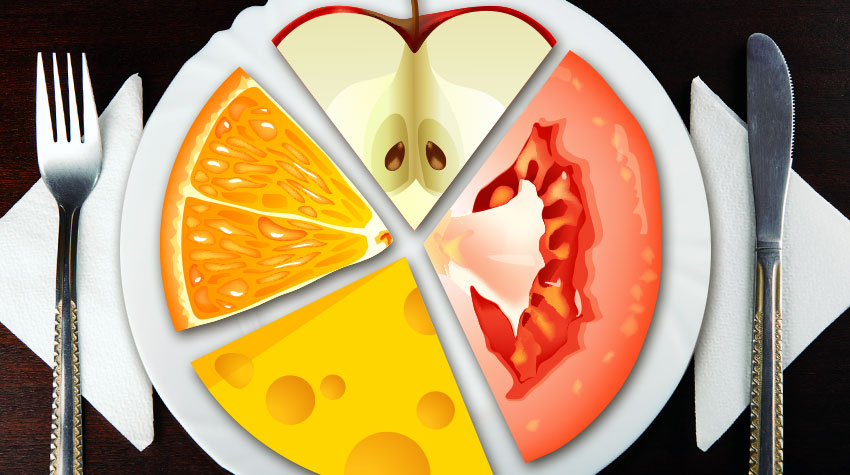 Trends We'll Be Seeing in the Coming Years
Here's a look at a few trends that we will be seeing more of in the coming years.
Transparency Continues to Drive Demand
Consumers are demanding that food manufacturers provide more transparency. They want clean labels using fewer ingredients, little or no processed food, free-range chicken, traceability of food back to (if possible) a single animal, no additives, no chemicals and no "artificial" preservatives.1
When it comes to meat consumption, consumers are increasingly considering animal welfare, sustainability and meat made without antibiotics, hormones or preservatives.2 More than 60% of consumers say "natural" meat is healthier and 33-42 percent of consumers would actually pay more for antibiotic-free proteins.3 Consumers also care about how an animal is fed—a preference toward vegetarian feeds is increasing.2 Demand for organic meat and poultry is arguably the most noteworthy trend among the menu transparency movement, with 40% of meat eaters citing organic as important.2 In fact, consumer demand for organically produced goods has shown double-digit growth in recent years.4
Breakfast is Still Booming
The breakfast daypart has seen tremendous growth in the last year, due in part to patrons' increasingly fast-paced lifestyles, a growing interest in morning fare at nontraditional times and extended all-day breakfast programs.5 The demand for expanded breakfast offerings has led to creative new versions of the classic morning foods. In fact, the very texture of breakfast is being transformed. While breakfast was once thought to be soft and soothing (e.g. soft scrambled eggs, buttered grits, custardy French toast, oatmeal, etc.), today's breakfast dishes feature big bold flavors and textures (e.g. crunchy fried chicken, Sriracha aioli, crispy chorizo, etc.). To satisfy demand for all-day breakfast offerings, some smaller chains and independent restaurants are creating weightier breakfast items that qualify as round-the-clock meals.1
Breakfast sandwiches are showing up everywhere, as millennials demand speed, high-protein and portability. The national obsession with fried chicken has invaded formerly simple breakfasts and is appearing in everything from eggs benedict to waffles and oversized breakfast sandwiches. Astro Donuts in DC has honey-butter fried chicken served in a donut, Hominy Grill in Charleston, SC serves a biscuit topped with fried chicken, cheddar and sausage gravy, while Empire State South in Atlanta tops its Fried Chicken Biscuit with pimento cheese, bacon marmalade and scrambled eggs. Free Range in LA features a Honey Sriracha Free Range Fried Chicken Biscuit with tempura fried free-range chicken tossed in a local honey and Sriracha, with a Soft scrambled egg on a homemade biscuit.
Fried Chicken Meets Ethnic Cuisine
Fried Chicken merges with the growing demand for global flavors in the latest crop of fried chicken to appear on menus. While traditional Southern Fried Chicken remains a staple on many menus and Nashville Hot Chicken has started to become mainstream, many chefs are looking to other regions to find inspiration for this popular comfort food. Korean-style fried chicken uses an Asian frying technique that renders out the fat in the chicken's skin, transforming it into a thin, crackly and almost transparent crust. The chicken is unseasoned, barely dredged in very fine flour and then dipped into a thin batter before going into the fryer. Korean fried chicken is fried twice and often tossed in spicy Asian chili sauce. At Momofuku Noodle Bar in NYC, Chef David Chang features a large format fried chicken meal. The meal includes two whole fried chickens, one southern style and one Korean style.
Indian fried chicken is also starting to appear more often. It is traditionally made from spicy, marinated chicken pieces that are deep fried, then quickly sautéed again in a spicy yogurt and curry leaf sauce. Karaage is a Japanese style fried chicken—it is made with two-bite pieces of chicken marinated in soy, ginger and garlic, tossed in potato starch and deep-fried until crispy. Many other countries have their own interpretation of fried chicken and may be of growing mass-menu interest in the coming year.
This is just a taste of what you and your diners can expect to see in the coming year. Current trends will inspire new trends and consumers will continue to dictate what they expect when dining away from home. To stay ahead of the game, make sure you are tracking the latest flavors, ingredients and cooking techniques while cross-referencing with your clientele to see what's relevant to your establishment.
1 Baum + Whiteman, "13 Hottest Food & Beverage Trends in Restaurant & Hotel Dining For 2017," October 2016
2 Refrigerated & Frozen Foods, "Study: Restaurant Patrons Want Menu Transparency for Meat, Poultry," 6/16/16
3 Technomic, "Consumers Want Food Additives Subtracted from Menus, Finds Technomic's Consumer4Sight," 6/24/15
4 USDA Economic Research Service, Organic Market Overview, April 2014
5 Technomic, "Breakfast Foods will Further Proliferate to New Dayparts and Mealparts," 1/8/16