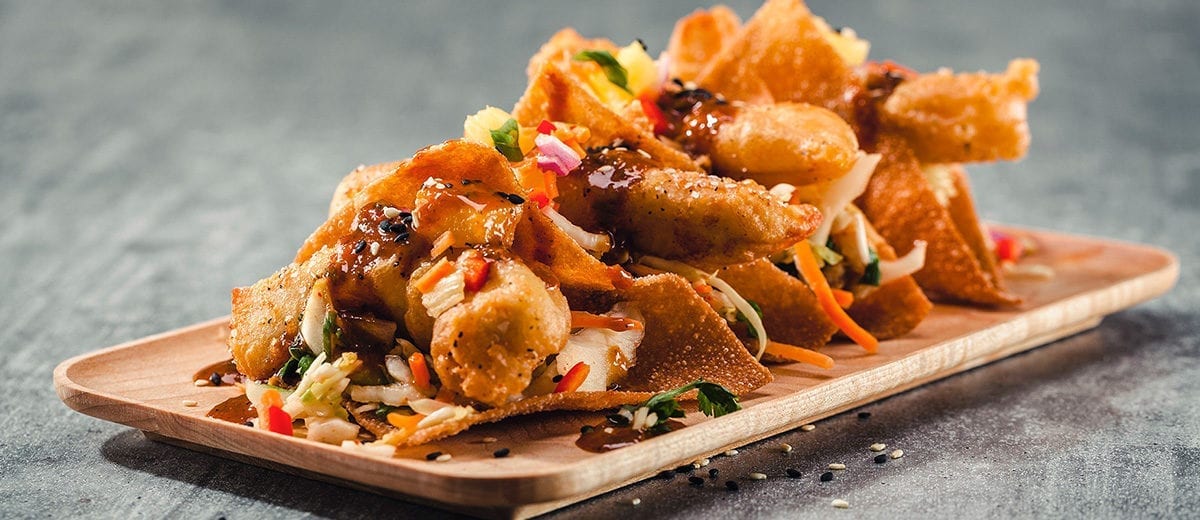 Korean Chicken Tacos
Fried wonton shells filled with Korean fried chicken, secret weapon slaw, toasted sesame seeds and Kogi salsa roja.
INGREDIENTS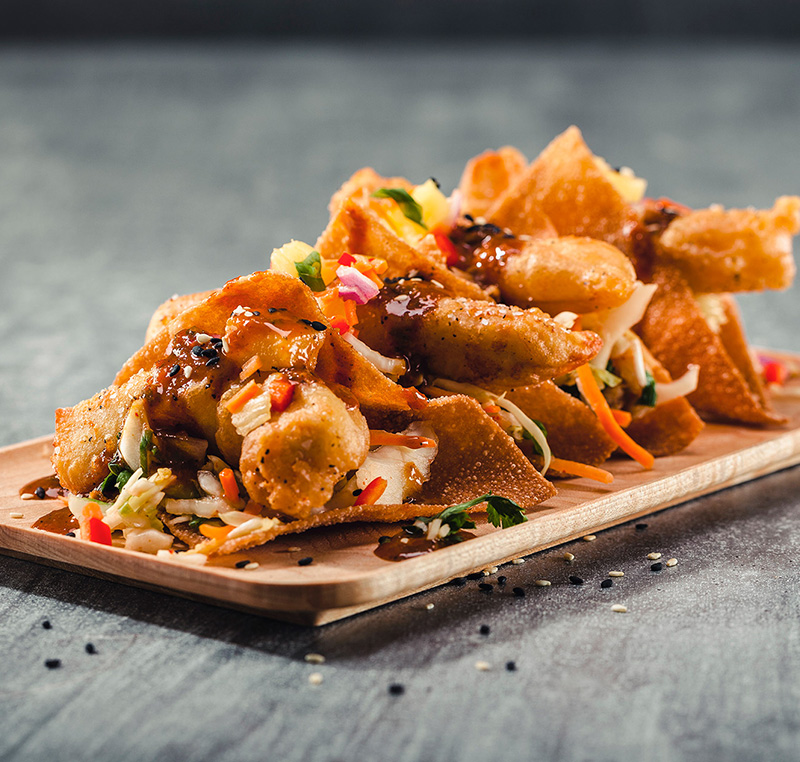 3 ea fried wonton shells
3 ea Korean fried chicken strips
3 tablespoons secret weapon slaw
1 teaspoon toasted sesame seeds
1 tablespoon Kogi salsa roja
DIRECTIONS

Fry wonton wrappers into taco shells.
Fry Korean fried chicken and place one strip in each wonton shells.
Top with secret weapon slaw and sprinkle with toasted sesame seeds.
Drizzle with Kogi salsa roja, and serve!
See More Recipes

Kogi Salsa Roja


Item #20919
People seek Kogi out. Driving out of their way just to get a taste. Why? One word:

flavor

!
People's palates are changing. They want…no, crave original, uncommon, adventurous flavors. That's Kogi. And now you can take advantage of this trend and serve up the fearless flavor combinations that everyone's lining up for.
See More Sauces