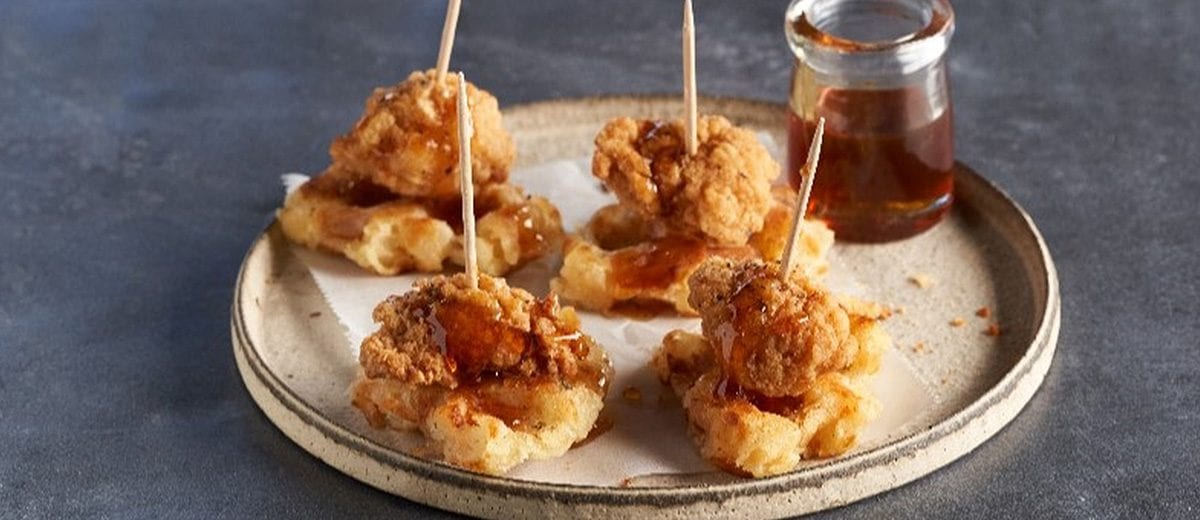 Kids' Menus are a Hot Trend
One of the biggest traffic drivers for millennials is a kids menu that's healthy and offers a wide variety.1
Is it time to give your kids' menu a facelift?
Ethnic-inspired and gourmet items on kids' menus are top 20 trends.2 Kids like what they know, so how can you balance the needs and the trends? Introducing new flavors with familiar ingredients can assist in balancing a kid-friendly item with unique flavor trends.
Condiments and sauces are a great option. For example, create kid-friendly "flights" offering fries with curry ketchup and chimichurri as dipping sauces.
Offering updates, such as switching out the bun for a waffle hash brown, can help develop more adventurous plates for familiar kid-friendly favorites such as burgers.
Want to be more adventurous? Capitalize on ethnic dishes that utilize kids' staples such as French fries or mashed potatoes with Poutine or Lomo Saltado.
A few changes to your ingredients and tweaks to menu wording can convert your go-to kid friendly plate into a trend setting dish.
12018 Technomic's 2018 Generational Consumer Trend Report
2National Restaurant Association Restaurant.org/FoodTrends