Jamaican Jerk Fish Tacos with Grilled Corn Mango Salsa
Mahi Mahi fish tossed in our new Jamaican jerk sauce, placed on top of a bed of homemade corn mango salsa, wrapped in a flour tortilla!
INGREDIENTS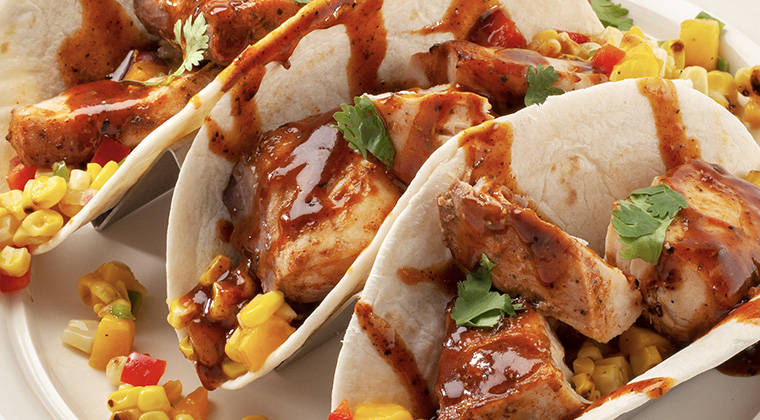 1 lb Mahi Mahi
8 oz Sweet Baby Ray's Jamaican Jerk Wing Sauce
8 flour tortillas
2 cups corn mango salsa
8 sprigs cilantro
CORN MANGO SALSA
1 cup grilled corn
1 cup diced mango
1/4 cup small diced red onion
2 tablespoon small diced red pepper
2 tablespoon minced jalapeno
2 tablespoon fresh lime juice
kosher salt to taste
black pepper to taste
DIRECTIONS
Lay the fish in a shallow dish, make a few slashes in the flesh with a sharp knife.
Pour marinade over the fish, place in fridge to marinate for at least 2 hours.
Place fish and marinade in a baking dish and bake in a preheated 400˚F oven until cooked and slightly charred, about 15-20 minutes.
Heat taco shells.
Place in tacos.
Top with corn mango salsa and cilantro.
See More Recipes