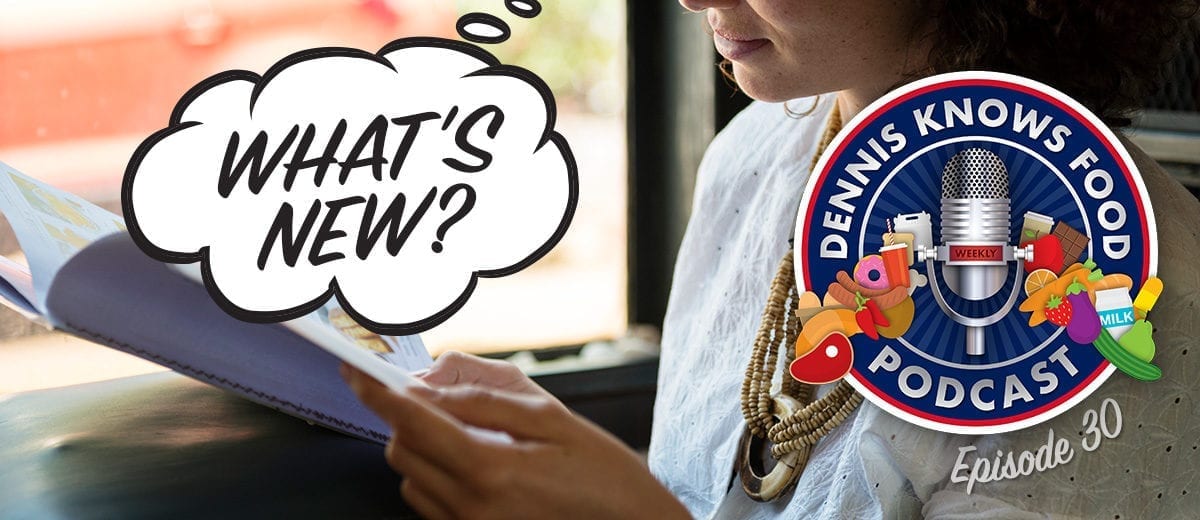 Episode 30 – "What's new?"
In this episode of Dennis Knows Food, hungry diners want to know "What's new?"

For operators, raising the awareness of new items through any available channel — website, social media, in-house advertising or on the phone with customers — can have several benefits; including satisfying regulars who want to try something new, add-on sale opportunities, and attracting new customers. If a customer wants to know what's new at your establishment, how available have you made that information for them? In this episode we're going straight to the source to discuss "what's new?" in foodservice.
This week saw the celebration of National Cheeseburger Day, so for this week's foodie fact, we're asking… If all the burgers eaten by Americans in a single year were arranged in a straight line, how many times would it circle the Earth? Find out in this episode!
Links and product information mentioned in this episode include our website – www.DennisExpress.com.
We look forward to your feedback – email us at podcast@dennisexpress.com!
Subscribe to the Podcast – Subscribe Now (Subscribe with iTunes)