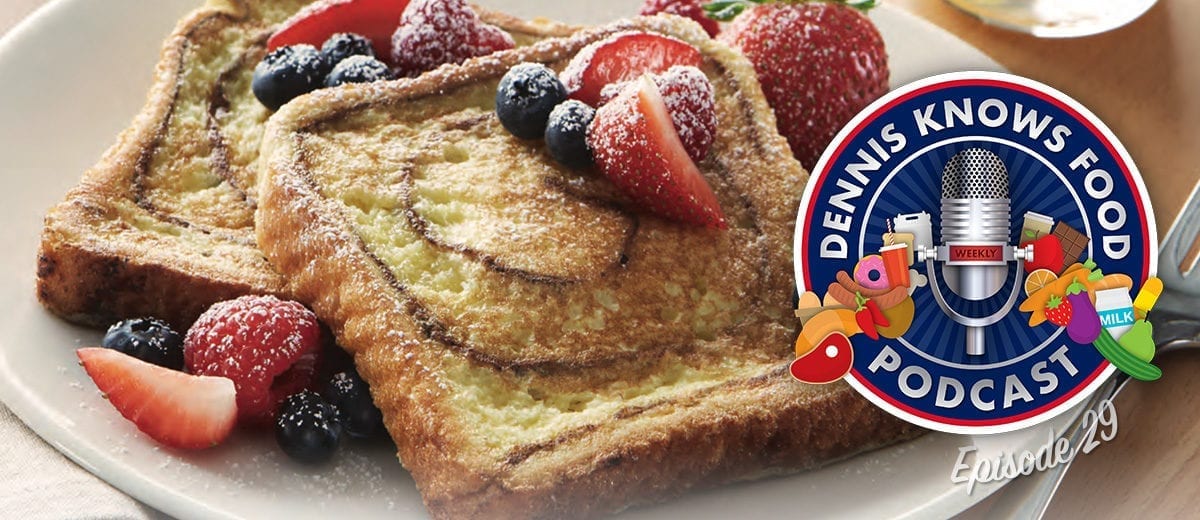 Episode 29 – Comfort Food with a Signature Twist & The Soups On!
In this episode of Dennis Knows Food, we're cozying up to comfort!

The foliage will soon start to change, and with that will come consumer cravings for comfort food. Creating signature dishes inspired by comfort food has been gaining momentum in recent years, and with autumn on the horizon it's the perfect time to start thinking about your unique comfort-inspired cuisine. On that same note, if you're looking to add warmth and rich flavor to your menu, soups are a great way to do it. We're ladling up the latest on our soup lineup.
This week saw the celebration of National Date-Nut Bread Day, and for this week's foodie fact we're asking – What's a date? We most often use them in their dried form, but could you explain what dates are and where they come from? Find out in this episode!
Links and product information mentioned in this episode include our website – www.DennisExpress.com. And our line-up of soups at www.DennisExpress.com/soup.
We look forward to your feedback – email us at podcast@dennisexpress.com!
Subscribe to the Podcast – Subscribe Now (Subscribe with iTunes)