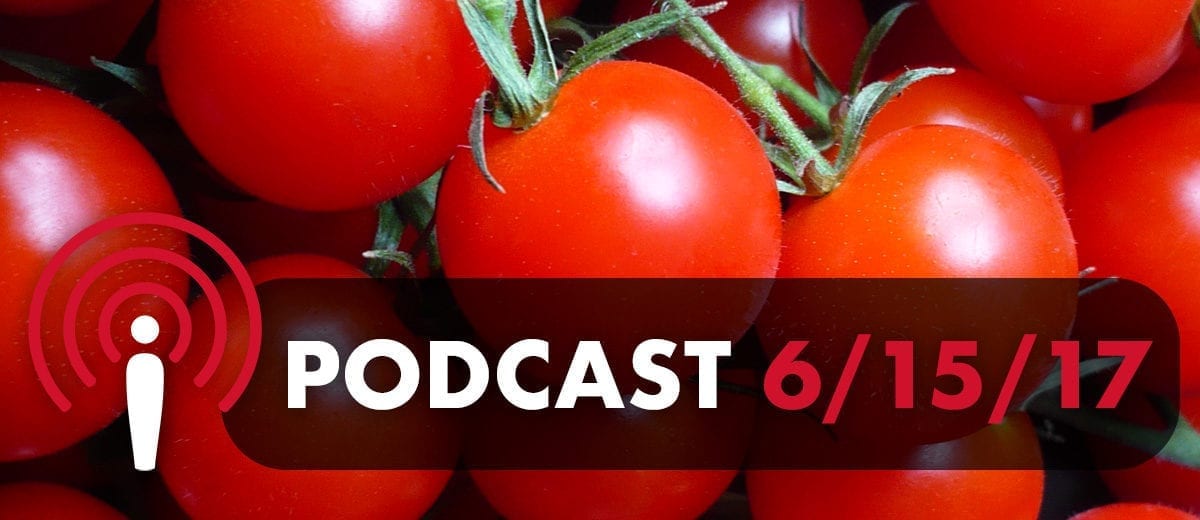 Episode 18 – 12 New Products, New England Produce News, Veggie Perceptions, There's Coffee in the Cocktails, and More!
It's Thursday, June 15th, and this is Episode 18 of the Dennis Knows Food Podcast!

In this weeks episode of Dennis Knows Food we focus some of the spotlight on New England, with 3 of our 12 latest inventory additions coming from right here in Maine. We're also putting some emphasis on produce, with Chris Webster, one of our Dennis Account Executives joining us for a discussion on "veggie perceptions."
This week we've added a dozen new items to our inventory. In for the season we have fresh cooked lobster meat and 10-20 fresh scallops. We've added cooked bacon bits and unbreaded cooked chicken wings. Golden Velvet Yellow Cheese Sauce. New England style sliced hotdog rolls. 3 varieties of coffee cake, complete with plain craft windowed boxes and labels. In non-foods we've added a 21oz clear plastic, 2 compartment, tamper evident package and a 5 pack 200CT option of the C2 hybrid synthetic gloves in size medium.
Scorching its way into our inventory is a hot new item, Blueberry Habanero Hot Sauce from Maine Man Flavors. This is a great product with fantastic potential applications, and in this episode I'll share a couple of the ways in which I've been able to try it.
Also in this episode we revisit cold brew coffee, but this time there's alcohol involved. Our Foodie Fun Fact takes inspiration from a seasonal favorite, strawberry shortcake. Do you know how many pounds of strawberries were used to make the worlds largest strawberry shortcake? The answer at the end of our podcast.
We look forward to your feedback – help us make future Podcasts more valuable!
Subscribe to the Podcast –  Subscribe Now (Subscribe with iTunes)
Trouble Subscribing to the Podcast? Listen Here with SoundCloud.