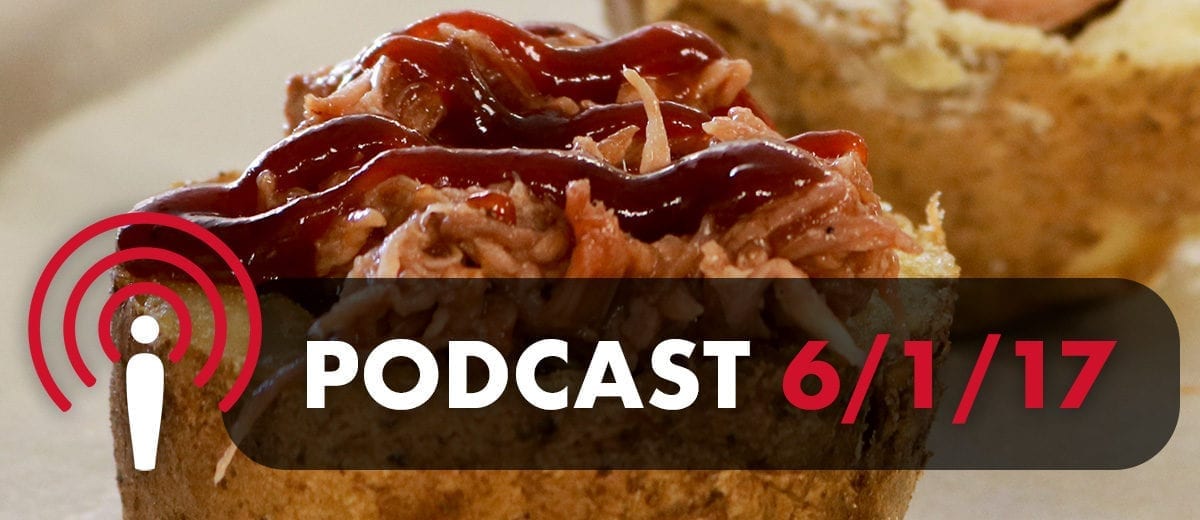 Episode 16 – New Products, Signature Burgers and the Popularity of Pork!
It's Thursday, June 1st, and this is Episode 16 of the Dennis Knows Food Podcast!

Our podcast is protein packed this week as we put the spotlight on creating new opportunities and dishes for your menu. Burgers are big and getting bigger, we discuss the customer-keeping-power of crafting unique signature burgers. The record breaking popularity of bacon means customers are hungry for more pork menu options. And, we share the 8 new products that were added to our inventory this week; one of these new items is a first of it's kind compostable hot/cold food container.
Subscribe to the Podcast –  Subscribe Now (Subscribe with iTunes)
Trouble Subscribing to the Podcast? Listen Here with SoundCloud.