Chicken Minestrone Soup
Minestrone's a quick healthy meal, with tender chicken, mixed vegetables, and pasta swirl around in light savory broth.
INGREDIENTS
Serves: 6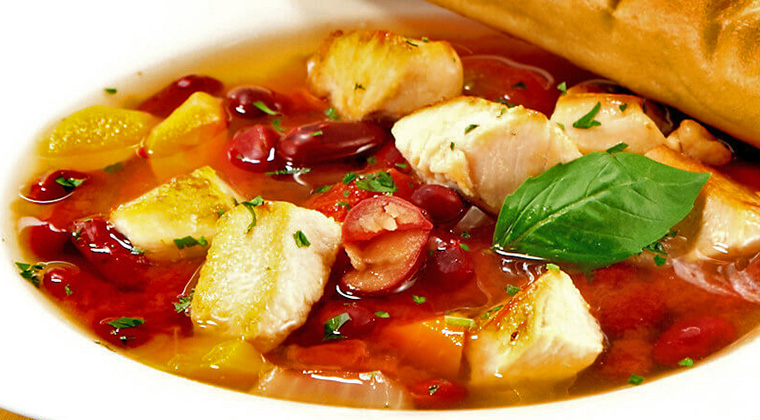 1/2 tablespoon olive oil
1/2 tablespoon butter
1/2 cup diced carrot
1/2 cup diced onion
3 cans chicken broth (14.5 oz)
1 can red kidney beans (16 oz)
1 cup dry macaroni shells
3/4 tablespoon salt
1/2 teaspoon pepper
1 teaspoon fresh chopped thyme leaves
1 can Italian-style stewed tomatoes
1/2 cup green beans
DIRECTIONS
Heat oil and butter in large saucepan over medium heat.
Add the chicken, carrots and onion. Cook, stirring often for 5-6 minutes or until the chicken is lightly browned and the vegetables are tender crisp.
Add the broth, kidney beans, macaroni shells, salt, pepper and thyme. Brin to a slight boil, reduce heat and simmer for 10 minutes or until pasta is tender.
Add tomatoes with their juice and green beans. Simmer for 3 minutes.
See More Recipes