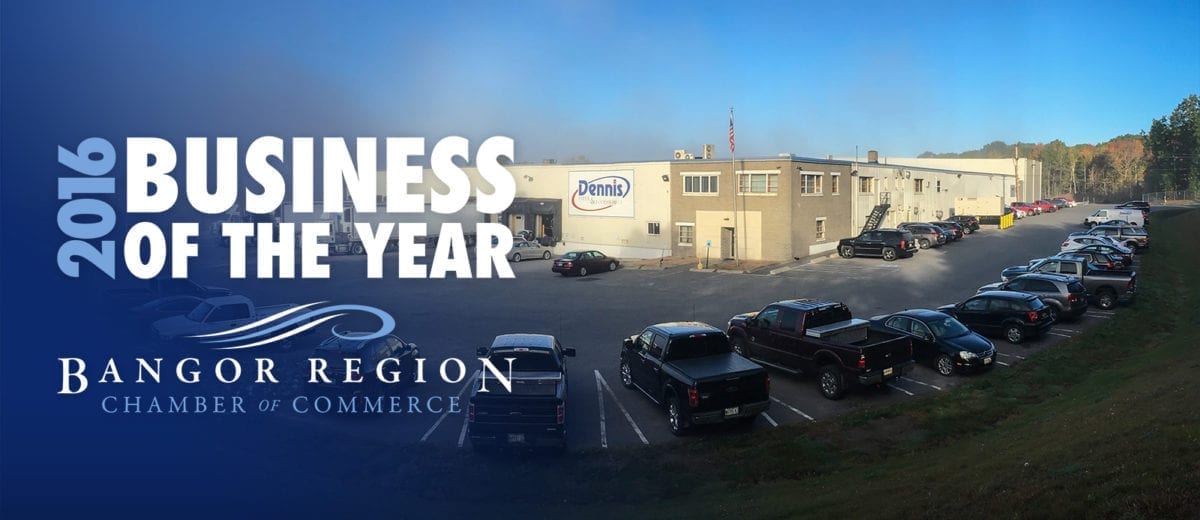 2016 Business of the Year
The Bangor Region Chamber of Commerce has named Dennis Paper & Food Service the 2016 Business of the Year. The company will be honored at the BRCC Annual Awards Dinner on January 27, 2017.
Rich in history, Dennis Paper & Food Service has been serving Central and Eastern Maine with pride for generations. "This is a wonderful honor and testament to our employee-owners and our leadership team, as well as our customers throughout Maine and New Hampshire" – Rick Robertson, Dennis P&FS Chief Operating Officer.
100% employee owned, Dennis Paper & Food Service is a broadline distributor offering more than 9,000 brand name and local products. They are dedicated to value, service, quality and believe that local, independent businesses are an important part of the economy.
"Dennis Paper and Food Service has based its success on treating their customers and their employees like family. The Dennis Family has served our region for over 100 years focusing on community and customer satisfaction, and they are now establishing a standard of excellence through employee ownership" -Dr. Lee Speronis, Husson University College of Business.