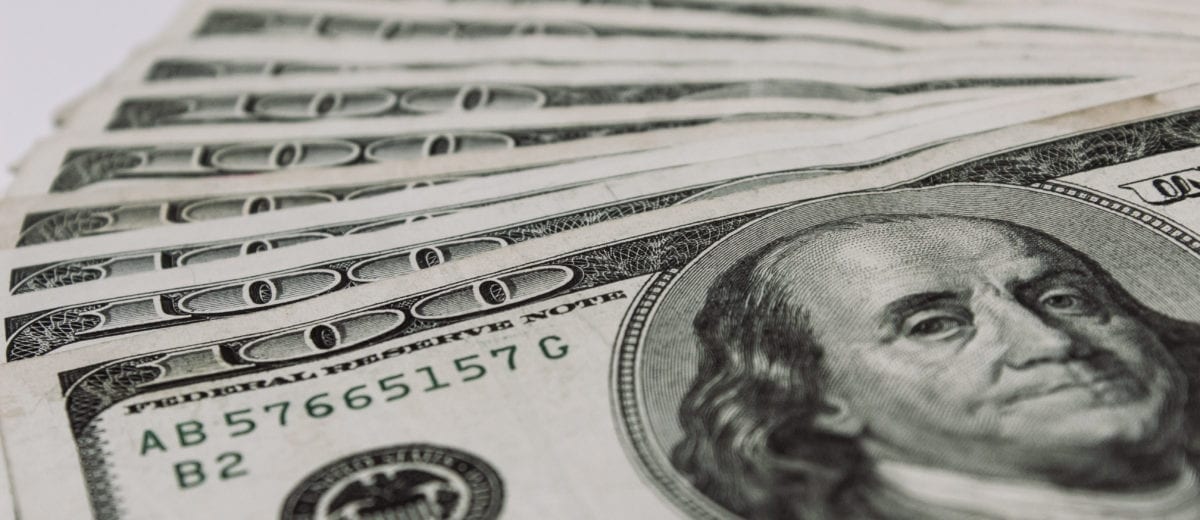 10 Ways to Make Your Restaurant More Profitable
On average 1.8 billion dollars are spent per day at restaurants in the U.S. Of these, 60 percent fail or change ownership within the first 3 years.
There's money to be made in the restaurant industry but many owners overlook a few key aspects that could turn their losses into gains. Check out these 10 tips to make your restaurant profitable and stay that way for years to come.
1. Know Your Operational Costs Well, Specifically Food and Alcohol
The average food cost for a traditional restaurant should be around 29-32%. Typical combined costs for varying types of alcohol are slightly lower, around 21%. The more aware you are of these costs, the better you can set menu prices to maximize profit without charging your customers too much. Profit margins tend to be highest when your menu prices are around between $15.00 and $25.00. Buy local, fresh food; it tastes better and is cheaper than its frozen counterparts. Work closely with your vendors to make sure you are ordering the correct amount of food to eliminate waste and ensure cost effectiveness.
You can reduce the ingredient costs of your most expensive menu items by offering a similar lower grade option when available.
This will pass savings on to the customer while maintaining or increasing your profits. Don't forget to keep your books organized, forecast your sales realistically, and order appropriately for different days of the week.
2. Determine Your Role in the Organization and Hire Appropriately
Overworking yourself can easily turn that dream of owning a restaurant into a nightmare. You can't open the restaurant, cook the food, greet, serve, bartend, clean, run the books, and close the restaurant on your own. Make sure you have a chef, manager, bartender, and wait staff you can trust. Delegate the tasks that you don't need to, or don't want to do so you can concentrate on making your restaurant profitable and have some work/life balance.
3. Have a Good Front of House
First impressions are important. Have a polite host or waitperson introduce themselves to customers and welcome them to your restaurant. Seat them quickly and use welcoming and inviting gestures. Don't forget to open and close the door for them and thank them on their way out. Your customers deserve nothing but the best treatment and a little kindness can go a long way in terms of positive reviews.
4. Know Your Customer and Cater Your Restaurant Accordingly
Take a good look at your surroundings and main customer base. If you are in the middle of Southern BBQ country, offering small portions and fancy dishes you can't pronounce may not be your best option. If you have something on the menu that is not selling, re-work the dish or remove it from the menu. Catering to your audience's tastes can maximize revenue and turn the average newcomer into a repeat customer.
5. Create and Execute a Marketing Plan
Everyone needs to advertise! You need to get customers in the door and satisfied before you can build a good word of mouth business. There are plenty of advertising options depending on your budget: TV, digital, print and radio are just a few. Try joining a local chamber of commerce. It's a great way to mingle within the community by meeting local business owners and potential customers. Operate a booth at community events and offer samples of popular menu items. Make sure everyone in town knows where to get the tastiest food and the best dining experience.
6. Build a Digital Presence by Starting a Website and Social Media Pages
If you don't already have a website, create one. Your website should be easy to find and contain your menu, hours, address, and phone number. Social networking sites like Facebook, Yelp, Google+, Twitter, and Foursquare are popular among many different generations as a means of communication and information gathering. They're also free. This is a great way to connect with your customers through interaction, polls, and responses to reviews. Your customer is already talking about you and checking out what new restaurant they want to try next. Don't miss the opportunity to join them.
7. Offer a Takeout Menu
This is a great way to make sure your kitchen stays busy without taking up additional table space during busier hours. With more hectic schedules and shorter lunch breaks, many people do not have time to go out and dine. Open up your restaurant to them by offering takeout so they can enjoy your dishes at their own convenience. Generate more revenue by accessing this previously untapped market.
8. Train Your Staff and Make Sure They Know Your Product
Make sure your staff is well trained. Weekly meetings are a must and staff must be kept up on how you want your food served. Allow them to taste whatever the specials of the night are and ensure that they can answer any patron's questions about a menu item.
Utilize suggestive selling to upsell appetizers, drinks, and desserts. This will enhance the overall dining experience, increase revenue by creating a higher total ticket, and provide your staff with more tips.
9. Offer Specials and Coupons
Everyone loves to feel as if they are getting a good deal. Offer coupons or discount cards in addition to daily specials. Try offering free or discounted items in return for writing reviews or filling out surveys online. It's a great way to get new customers in the door and as long as their experience is great they will surely return.
10. The Customer Is Always Right
Customer satisfaction is your number one priority. If a customer leaves feeling unsatisfied they may never come back and will likely share negative reviews with friends and family. If you need to, comp a meal, offer a free round of drinks or better yet, a free item and a discount card for their next visit. This ensures a great experience and entices them back to spend additional revenue. Their repeated business will be guaranteed to offset the original discount.
Remember that no two restaurants are the same. Take these tips and use them in a way that works best for you. Before you know it, you will be one of the most popular restaurants in town.
Source: Expansion Capital Group