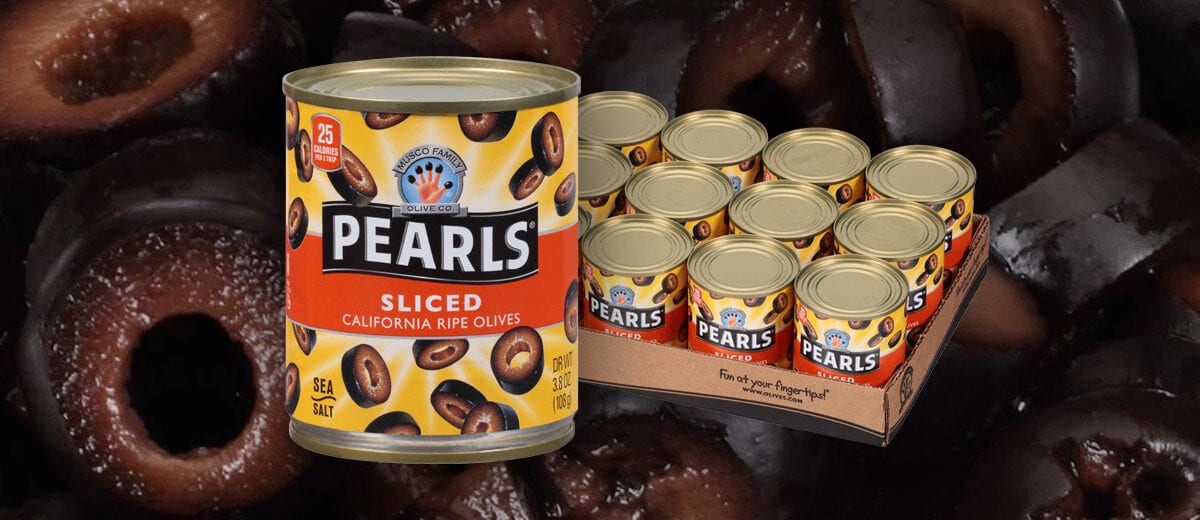 New food service product from Musco Olive Co.
This week we've added sliced black olives to our inventory.
From Musco Family Olive Co. we've added 3.8oz cans of their "Pearls" sliced black olives. Hand-picked and hand-sorted, 100% California-grown Manzanilla olives have a delectable buttery flavor. Musco's seven-day, slow-cure process creates gorgeous olives that are a deep, rich black on the outside and nutty brown on the inside, resulting in the best tasting olives you can buy.
| | | | |
| --- | --- | --- | --- |
| 26032 | OLIVES BLACK SLICED | 12/3.8OZ | MUSCO OLIVES |
Dennis Paper & Food Service delivers thousands of foodservice products and supplies to restaurants and food operations in Maine and New Hampshire. If you have a question or are interested in becoming a customer contact us or call 1-800-439-2727.
SEE MORE NEW PRODUCTS
Stock status subject to change. Posted 2/3/21.