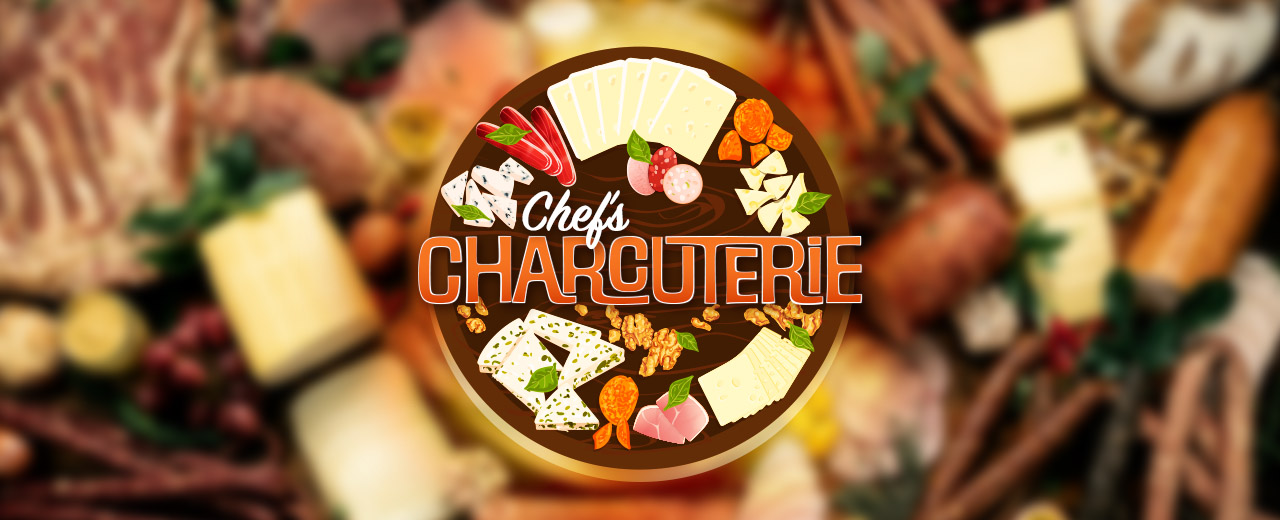 Charcuterie is in–artisan meats and cheeses, an array of bite-size accompaniments, and glamor-shot worthy

presentations are taking appetizer menus up a notch.



A well-rounded charcuterie offering can be a profitable way to showcase diverse ingredients and bold flavors, with unique opportunities for seasonal customization, pairings, and even elevated takeout dining experiences.
As with cheese boards, I enjoy sampling a variety of delectable foods when dinning out. Charcuterie boards are an ideal way to present a variety of sophisticated flavors in an almost artistic fashion. In fact, the encyclopedia definition of charcuterie goes something along of lines of "… the art of preparing various meats, in particular pork, in order to present them in the most diverse ways." Charcuterie boards pull in the artful presentation of meats, along with complimentary and contrasting flavors, bites, and accoutrements. Better still, with a little prep work, charcuterie boards are easily customized to your customer's preferences.
A quality charcuterie offering is a great way to increase your check average by $20-$35+, depending on the size of your board and the quality of ingredients being offered.
A few of the benefits that come with offering a charcuterie selection and cheese boards at your restaurant include…
Featured Pairings for Entrees and Cocktails
Perfect for holidays and special occasions
Made to order per customer's selections
Charcuterie is #Trending on Social Media
Offers fresher/varied appeal compared to fired offerings
Extend Charcuterie beyond your appetizer menu (Charcutentree?)
Increases your check average

Specialty 🧀 Cheeses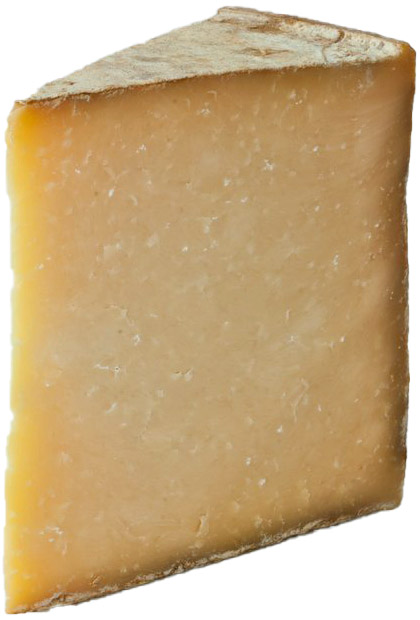 With a plethora of options to present cheese is the pinnacle of perfect items to sample.
Conversation built around a plate of chef picked cheeses, garnished with pickled vegetables, grain mustard, fruit chutney & crusty bread/crostini is the perfect way to kick of a great meal. Browse our Cheese Board for a selection of  specialty cheese offerings; suitable for your charcuterie, cheese boards, and cooking applications alike. Help create cheesy dinning memories by creating your own selections from our list of international cheeses and local artisans.
The Cheese Board

NEXT...
FILLING IN YOUR BOARD.
Accoutrements:

#10310 Whole Grain Mustard

#21933 Morse's Pickled Beet Slaw

#26340 Morse's sour garlic pickles

#21935 Morse's Sour Mustard Pickles

#71690 Pepperoncini

#23697 Calabrian Chili Peppers

#23186 Petite Sweet Red Peppers

#23190 Petite Sweet Yellow Peppers

#23222 Oven Roasted Red Tomato

#23194 Oven Roasted Yellow Tomato

#16720 Kalamata Olives

#71592 Seville Olives

#4790 Glazed Pecan Halves

#4791 Honey Maple Walnut Halves

Breads:

#1922 Flatbread
These can be brushed with oil and grilled for a soft "tear style" flatbread. You can take it a step further by baking in the oven until crisp, then break of rustic shards for your presentation.

#17573 Baguette
Perfect for house baked crostini.

#25008 Focaccia

#22075 Ciabatta

Fresh Produce:

#26055 Red grapes

#26051 Green grapes

#1522 Grape tomato medley

#26137 Strawberries

#26483 Basil

Don't Forget ❤️ Date Night

Let's not forget that the takeout opportunities for charcuterie can range all over the board… or should we say off the board.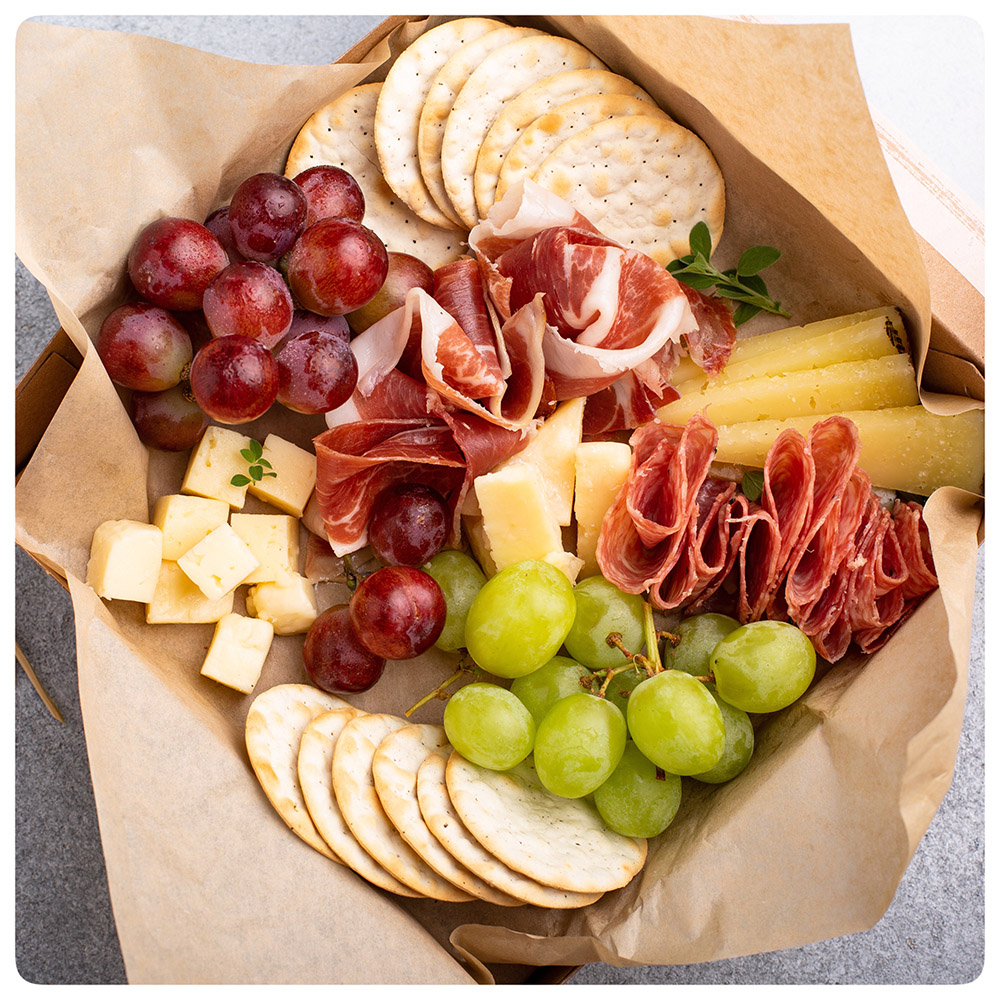 Whether as an item or package you up-sell over the phone while taking an order, or one that is internally marketed as a date night package, there are many money-making opportunities to consider when adding charcuterie to your menu.
Offer Friday and Saturday "date night" charcuterie packages
Chef's charcuterie and cheese selections
Assorted accoutrements that compliment each other/a theme
Highlight artisan/crusty bread
Fresh produce; strawberries and  grapes
Offer charcuterie to-go
Choice of wine, craft beer, or champagne
(A two-day advance for pre-orders is highly recommended.)